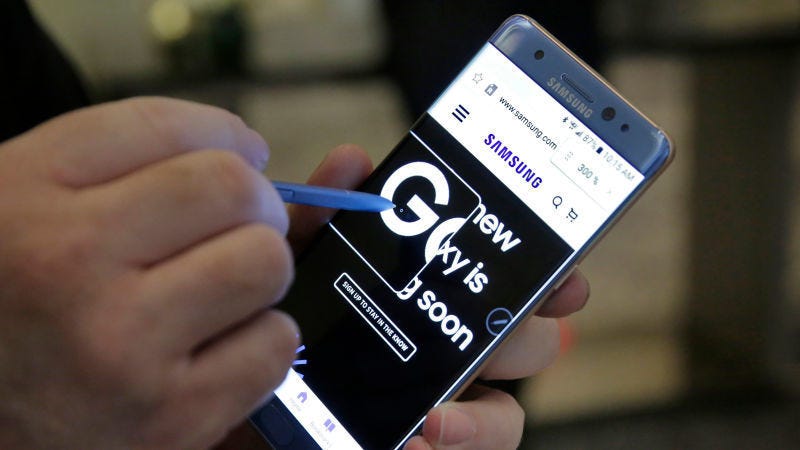 Now that the Note 7 is officially dead, Samsung and the Consumer Product Safety Commission (CPSC) have expanded the official recall effort to include all replacement devices as well.
According to the CPSC, the US recall encompasses 1.9 million units, including the 1 million from the September recall. So how will Samsung get people to turn in their phones? Bribery.
Beginning Oct. 13 at 3pm EDT, Samsung says that Note 7 owners can:
Exchange your current Galaxy Note7 for any Samsung smartphone and replacement of any Galaxy Note7 specific accessories with a refund of the price difference between devices

Obtain a refund at your point of purchase

Additionally, Samsung says,
As a sign of our appreciation for your patience and loyalty, we are offering up to a $100 bill credit from select carrier or retail outlets if you exchange your Galaxy Note7 for another Samsung smartphone, less any incentive credits already received.
In other words, the company will give you a $100 credit on your bill as long as you get another Samsung phone.