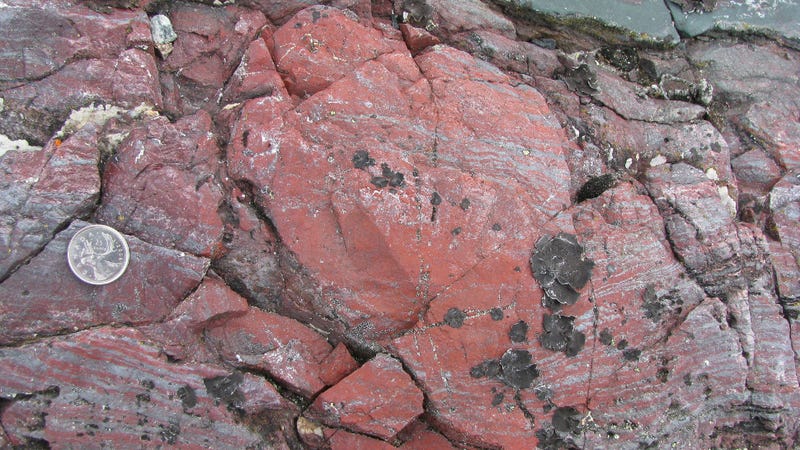 An international team of researchers say they've found fossils dating back to at least 3.77 billion years ago, making them the oldest fossils ever found on our planet. The discovery, though sure to attract scrutiny, has implications for our understanding of how life got started on Earth—and how it may have emerged elsewhere.
Published today in Nature, the new study provides direct evidence of microbial activity in and around ancient hydrothermal vents. Found on a beach in northwestern Quebec, the fossils date back an astounding 3.77 billion years, which is less than a billion years after the formation of the solar system and our planet. This discovery suggests that habitable conditions appeared very early in Earth's history, highlighting the apparent ease with which life is capable of emerging—whether it be on our planet or somewhere else.
Where and when life first emerged on Earth is still a mystery. This latest research suggests that some of the earliest habitable environments formed around warm hydrothermal vents on the ocean floor. It's entirely conceivable that it was here—in the deep ocean—that life first popped into existence. Excitingly, similar conditions may have emerged elsewhere, such as the ancient seas on Mars, or the subterranean oceans of Europa and Enceladus.