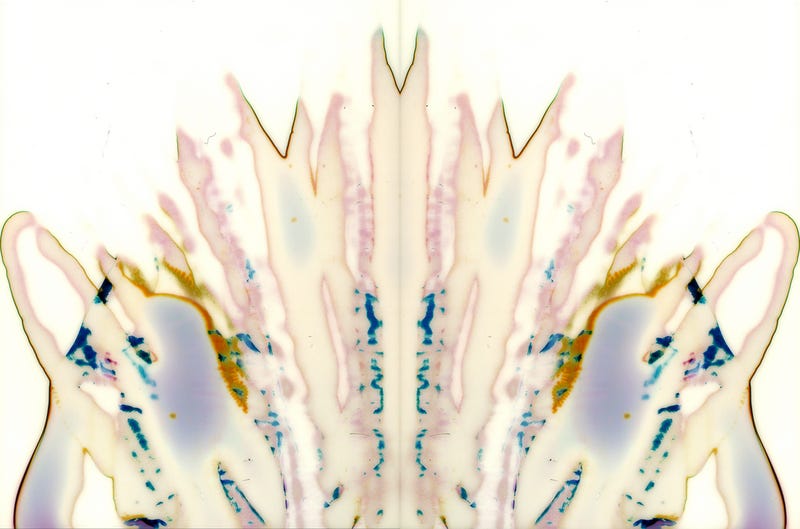 There's something hypnotic about perfect symmetry, even if it's faked. For this week's Shooting Challenge, photograph a mirror image like a Rorschach test...but don't worry, you can use Photoshop!
The Challenge
Take a Rorschach-like photograph that mirrors the left and right sides of the frame. Feel free to use lots of color and ditch simple white backgrounds. Don't mirror an inkblot, just go crazy.
The Method
Three years ago, we ran a Rorschach challenge. (Yes, that makes me feel old.) The results were fantastic, but I always wished we'd followed it up with color version of the challenge. Now is my opportunity to right that wrong.