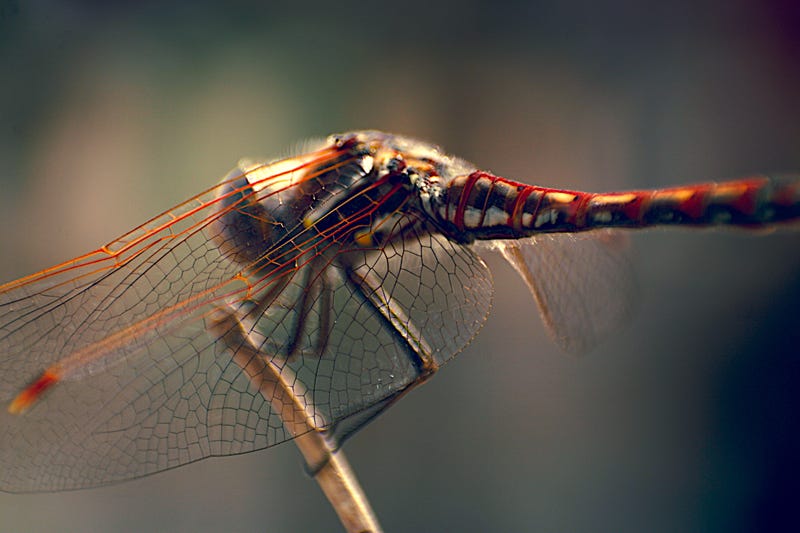 This is it. My favorite annual Shooting Challenge of the year. You go out into the grass and muck and photograph bugs.
The Challenge
Photograph an insect, bug, arachnid, whatever!
The Method
Many of you will dust off the old macro lens this week, which is fantastic. Others might repurpose a telephoto lens for ground-level close-up from a safe distance. Just—one request—please don't photograph dead bugs. It's morbid.
Here are tutorials that have served you well in earlier years:
PopPhoto has some excellent practical tips for you, like shoot early in the morning and be wary of your shadow.
The Flying Kiwi discusses the controversies of flash and depth of field.
Beautiful Bugs dissects macro photography—and specifically its use in bug photography—in a very easy to understand way. It's a good read if you're going macro with this challenge.
The Method
Our lead shot is from a previous year, by Jamie Metzger who captured this dragonfly using a Canon 300D, kit lens, and lens reverser in the Mojave desert.