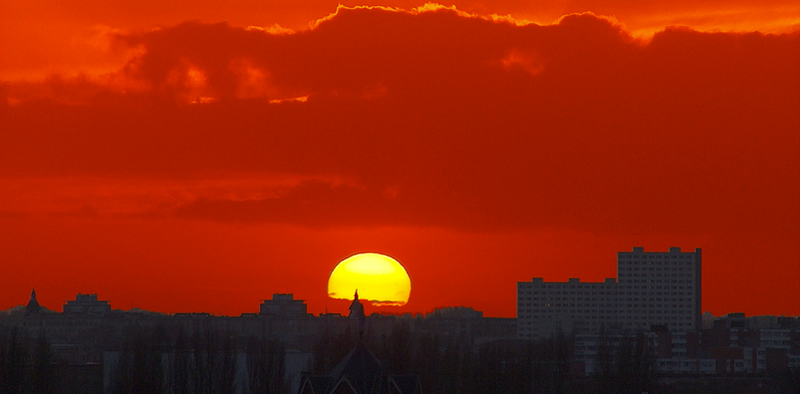 This Saturday, June 21, is the longest day of the year and the start of summer. In celebration, we're all going pagan, to show appreciation to that which gives us all life. Let's worship the sun—in photographs!
The Challenge
On June 21, take a photo of the sun. Morning, noon, sunset, no matter.
The Technique
Now, we all know that you can aim at the sky to get an overexposed orb or a bit of lens flare. And while there's nothing wrong with that, you can actually take more detailed photos using telescopes and filters. A simple piece of mylar can cut through UV and IR light to provide incredible shots.