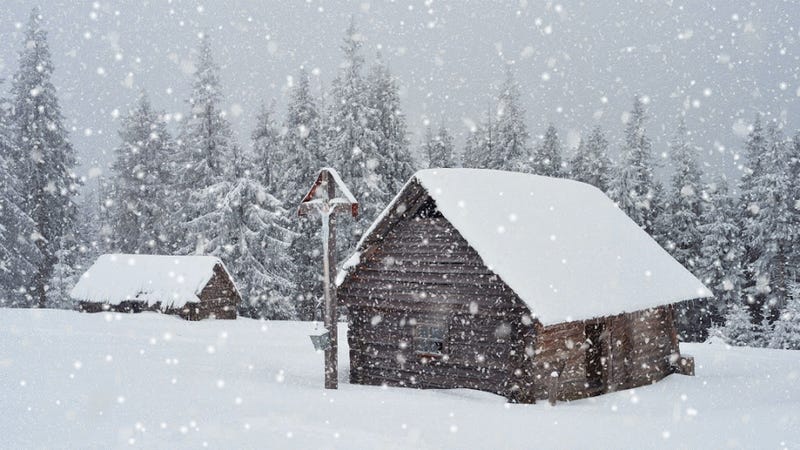 With the East Coast inundated with rain, sleet, and snow—and the West Coast not faring much better—now would be a good time to make sure your cold weather emergency kit is topped off with fresh supplies. Wait—you don't have a cold weather go-bag? Here's what you'll need to make it through the winter without shivering in the dark every time a storm knocks out the power.
Walk the (Front) Walk Without Breaking Your Neck
Getting from your driveway to your front door can be a treacherous trek in the dead of winter. Rather than slip and slide your way up frozen steps or trudge through hip-high snow banks, keep a portable snow shovel as well as a bag of deicing compound (aka road salt) in your car trunk. Granted, nobody want to shovel their way up the front walk after a hard day at the office—but it sure beats spending the holidays in a hard cast.
Once you make it to the front door, don't waste your time fiddling with frozen locks. Pick up a Kevo Smart Deadbolt and get into your house without having to take your keys out of your pocket. And don't go tracking water and slush through your foyer. Lay down a solid, waterproof floor mat at the first sign of inclement weather and save your floors.