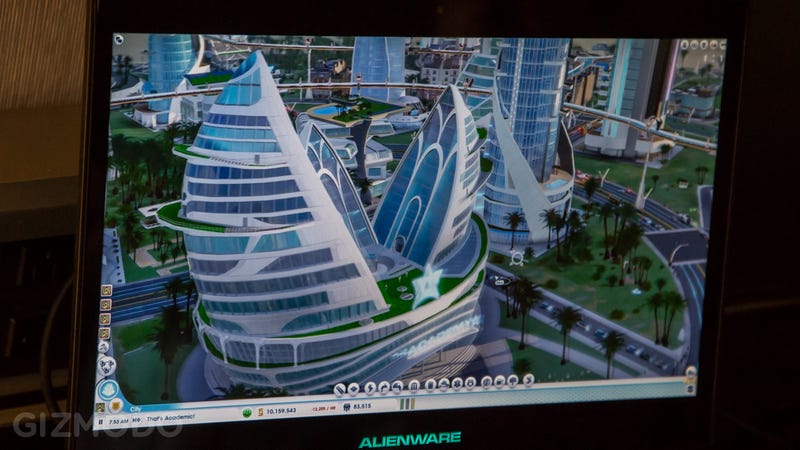 Last night, Gizmodo got a sneak peek at the new SimCity: Cities of Tomorrow expansion pack due out next month. The eye-popping visuals of the relaunch were covered widely, immediately making a game as easy to discuss for its many frustrations as for its design advances, and we were thus keen to learn how Cities of Tomorrow expansion would continue or depart from the recent refresh.
There was a lot to see—a truly bewildering amount of new content—and an almost impossibly dense web of subsidiary information to take in. They've been working on the expansion pack since the re-release, back in February, and, creatively speaking, it shows.
Clustered around an Alienware laptop in a hotel suite, sitting against a large glass window overlooking a cloudy late afternoon lit by neon lights in Times Square, we watched as Stone Librande, the game's designer, took us through a demo. High-rise "megatowers" rise from the digital ether as we learned more about how it all came together and if some of the technical hurdles of the relaunch had been fixed.