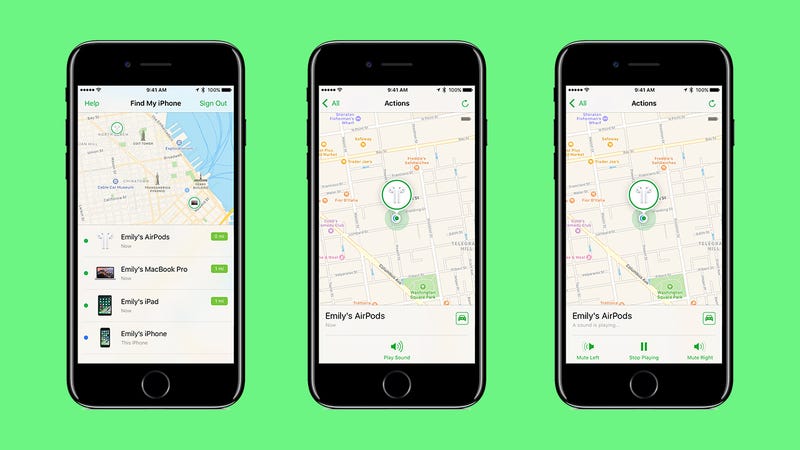 Apple just released the first seed of iOS 10.3 to software developers this morning, and it packs in a bunch of new capabilities, one of which is the introduction of a new feature that helps you find misplaced AirPods.

The feature is integrated into the Find My iPhone app, and for now it's only unofficially nicknamed "Find my AirPods." It will help you find misplaced AirPods within Bluetooth range of any of your iOS devices signed into iCloud.
When you launch the app, you'll be able to see the last known location of the AirPods. This is enabled by the official AirPod Case Bluetooth connection and the GPS in your iPhone or iPad. The location information provided by the app is pretty broad. It will tell you an address or an intersection, but won't give you granular details about where inside of a building or large field your misplaced AirPod is. In theory, this would help customers narrow down the locations they have to search for their lost earbud.