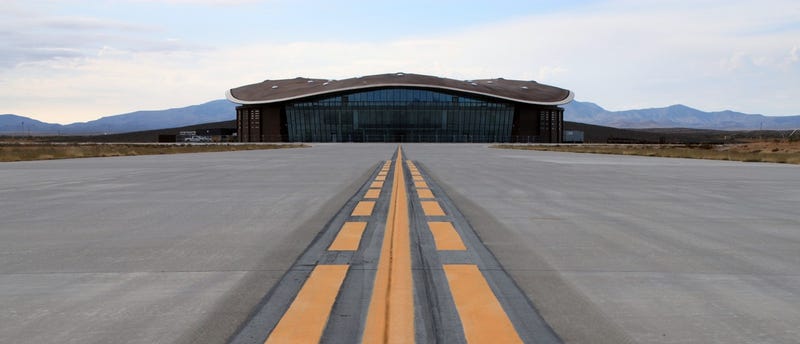 If you build it, the space tourists will come. That was the promise to the taxpayers of New Mexico back in 2009 when Spaceport America broke ground. Seven years and roughly $220 million later, New Mexico has little to show for it. And now the private space facility is asking for even more money.
New Mexico is one of the poorest states in the country. So it's easy to see why state legislators wanted to attract new jobs and businesses. Lawmakers were promised that if they helped finance a new spaceport in the middle of the desert, they'd attract millions of dollars in the burgeoning field of space tourism.
Unfortunately, Spaceport America and billionaire business tycoon Richard Branson's Virgin Galactic have not produced the boon in jobs and money that they promised. And to top it all off, the facility has just asked for another $2.35 million from cash-strapped New Mexico. It may not seem like a lot, but for the one of the poorest states in the nation in which a staggering 22 percent of residents live in poverty, it's throwing good money after bad.
From the Albuquerque Journal:
In the past few years, the spaceport has gotten about $462,000 annually from the Legislature to help fund operations. Gov. Susana Martinez's proposed $6.5 billion budget asks for the same annual outlay for the spaceport plus an additional, non-recurring $2.35 million "for operating costs due to a shortfall in revenue from other sources."
Right now, Virgin Galactic, the only active tenant in the facility, pays just $1 million per year to lease the Spaceport. They started paying in 2013, and their bill will increase to $3 million in 2018. But that pales in comparison to the money that has already been shelled out, and continues to be shelled out, by the state.