Remember when the apex of what computers could do to morph faces was represented in Michael Jackson's "Black or White" music video? Yeah, things have changed, and with jaw-dropping results.
It probably won't surprise you that Pixar uses some good old fashioned mathematics in the 3D animation process. What might surprise you is just how much they use math to ensure that their characters look and move perfectly. And Pixar researcher Tony DeRose is great at explaining just that.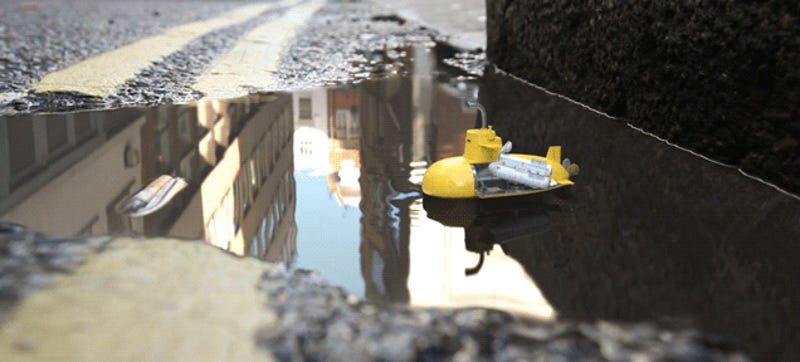 I wish these 3D animation shorts were a full movie. Called Tiny Worlds, it shows miniature sized characters and machines solving normal sized problems. Cigarette flicked on the ground? A tiny submarine will blast it away. Matches left on the street? A mini semi truck will haul it away. Gum on the sidewalk? Let's call…
It apparently took Francisco Prieto three years to complete this animation of a monster Lego Millennium Falcon build. Which sounds about right, given how my much time my 10 year old self spent on the most pathetic of improvised Lego vehicles.
Pendulum Studios, the guys who brought you the in-game movies in Stuntman 2 and are working on the forthcoming , have released a couple videos showing off their AlterEgo team's proprietary facial performance software. The program brings out some of the most realistic and precise 3D animated expressions available to…