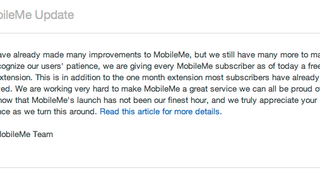 Apple's tacking on an addition 60 days to the
30 days
it already doled out to MobileMe subscribers, which means you've got an entire three months extra to wait out the issues you've been having. Apple sent out these emails today to MobileMe subscribers, but if you're one of the ones with MobileMe mail snags, you might…
Remember the new N-Gage software we told you about a month ago? The ones that were playable on Series 60 Nokia phones? We've got some new details on it.
If you've got shaky hands like us from years of NES gaming, this OSN OS 60 Tripod is the perfect way to make your pictures have more pop and less blur.
Just released in the Korean market, the Canon A700 has 6 megapixels and 6x optical zoom, quite high for a "compact" camera. A 2.5" LCD and various other shooting modes which makes it a good point and shoot cam.