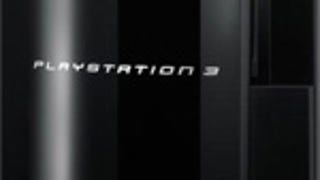 Along with
a new PSP
and PS3 , Sony also announced a 160GB PS3 today at the Leipzig Games Convention. In the U.S. it will come bundled with a Dual-Shock SIXAXIS and . It hits in November in time for Xmas at $499, as the high end option coinciding with the $399 80GB "Core Pack" , adding room for Sony's no doubt. The…
As we reported back in mid July, Sony's finally bid farewell to the 40GB PS3, leaving just the 80GB versions on sale at Sony Style, ending the on-again, off-again 80GB debate. The $500 Metal Gear Solid 4 80GB bundle is available now, but the simple "core" edition is showing a September 1st availability. It'll cost you…
If you've got time and absolutely nothing better to do, you can graba resource explorer and dive into the Zune software. What would you find? Some images of two new Zunes, both with a black back. The current black 80GB and red 8GB Zunes have a silver back, which are also pictured, so these would be new new. It looks…
The fact that stores everywhere, including Sony's own SonyStyle, were dropping the 80GB seemed to point to a conclusion that the 80GB was on its way out. Not exactly. As we found out today, the 80GB version is going to be back on June 12, but it's going to be packed with a copy of Metal Gear Solid 4 and a DualShock 3…
If you were looking for even more proof that the 80GB PS3 is on its way out, the fact that it is no longer available on the SonyStyle website makes it about as official as you can get outside of a press release. Perhaps that means we are one step closer to that rumored 120GB version we have been hearing so much about.
Rumors about the impending doom of the 80GB PS3 have been going on for a while now, and it appears that Gamestop will not be recieving any more 80GB shipments from here on out. This news comes only weeks after rumors that Best Buy will also be dumping the higher-end model. The bottom line: if you want a PS3 with…
Sony appears to be making a consumer-server play, introducing the $400 80GB HDMS-S1D "photo album" for the high-def enjoyment of up to 50,000 still images. You can import photos via Memory Stick slot—but also SD, CF and xD! (Way to go, Sony!) You can connect the HDMS-S1D to your TV via HDMI, and navigate slideshows…
The Seattle PI got a hands-on demo of the new 80GB Zune from Drew Peterson of Microsoft. The UI is changed—but kinda the same—and you can see how the new Zune Pad works. You can touch, hold, or even swipe across the touch-sensitive pad. The video and pictures also switch the Zune into horizontal mode, just like the…
Easily look up whether your old PS1 and PS2 titles will work on your PlayStation 3 with this Sony Backward Compatibility checker. No giant list—you'll have to enter a title manually. Again, the 60GB has hardware emulation, so if back-compat is important to you, grab one of those now while it's still in stores. […
The 80GB PlayStation 3 is finally available now, after much fanfare at E3. The 80GB will come with Motorstorm and software-based backward compatibility for $599. If you want a real good deal, you can pick up a $450 20GB PS3 that we reported about two weeks ago.
We all knew the European PS3s use software emulation to play PlayStation 1 and PlayStation 2 games, but all our US PS3s were doing much better hardware "emotion engine" emulation. But if you want one of the fancy new 80GB PS3s, featuring twenty—count'em, twenty—more jiggabytes than the 60GB model, you'll have to deal…


We told you on Monday that an 80GB PS3 was slated for launch in South Korea on June 16. What the good old reliable Associated Press has learned from Sony is that the company is considering the model for the US as well. Actually, here's what the AP heard:

Remember that rumor about the 80GB PS3? Well, it's becoming pretty solid since Sony of South Korea just announced that they're shipping out an 80GB version for the Korean market.