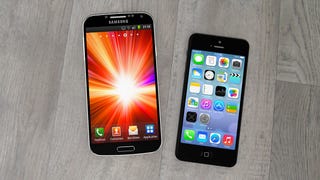 The software running on the smartphone in your pocket has a bunch of options to help improve readability, and whether you have a serious problem with your eyesight or you just want to spend less time squinting, they can make a big difference to usability. Here's how to get text looking bigger and sharper on the latest…
Stephen Hawking is a survivor. He's been valiantly holding his own against ALS disease for 50 years now, but it's still taking its toll. The cheek-twitching mechanism he's been using to talk for the past 10 years isn't quite as efficient as it used to be. He's down to one word per minute at times, but Intel's CTO is…
GamingNexus editor John Yan has a four-year-old son with a mild form of autism. The little guy's tried to play 360 and PS3 but has trouble getting a hold on the controllers. With Kinect, though, he was an instant pro.
We've seen software and applications designed to assist visually impaired individuals in the past, but nothing's been quite what we're shown in this video. The LookTel software actually allows phones to recognize and audibly identify objects almost instantly.

How could a blind person ever possibly dial on a touchscreen? Really, any ideas? Google engineers T.V. Raman and Charles Chen have developed a system that's so simple it's almost embarrassing.
The screen-based controls and rich visuals that make a device like the iPhone an attractive option for deaf users aren't of much use to the visually impaired. By employing a combination of an embossed "Moon Type" alphabet casing, a custom home screen and a screenreading app, the InVision solution could (awkardly)…
Star Trek's Geordi still has the advantage over this "seeing machine" designed by a legally-blind poet at the Massachusetts Institute of Technology, but for $4000, this represents the current state of the art. It's housed in a box that's rather small, but it's not small enough to fit inside a pair of Star Trek glasses…
With all the emphasis on phones that are thinner and more feature-rich, Emporia is targeting a different demographic with the EmporiaLife handset. Think of it as the large-print Reader
s Digest version of the Razr. Big buttons and an easy to read LCD make it easy for someone with failing eyesight to operate the…