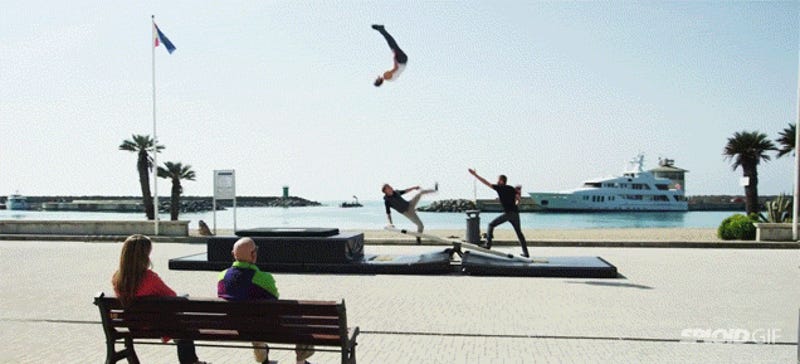 I think we should re-visit the playgrounds of our childhood to see how much fun we can have now. Because if it's anything like these guys from the Streaks Show, it looks like it'll be an insane amount of fun. I mean, they used a seesaw to basically jump flip out of the world of physics and gravity and momentum.
The Twister Aerobatics Team is not your usual air acrobatics number. Instead of using just smoke canisters, these guys use actual pyrotechnics rockets to give beautiful shows at dusk. Truly spectacular.
When man created GoPro cameras, this is what he intended them to be used for. This video shows the amazing Black Diamond Jet Team in training—and if you're scared of flying, it might be best not to watch it.