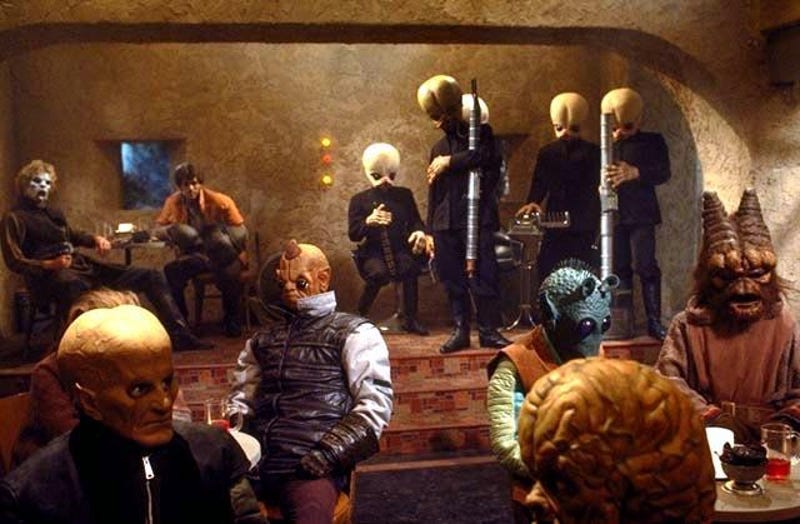 When we caught up with Adam Savage at San Diego Comic Con, he was excited to talk about all things Star Wars. For one thing, he's got a special Star Wars episode of MythBusters coming up. For another, though, he visited the set of The Force Awakens, and saw something really, really cool.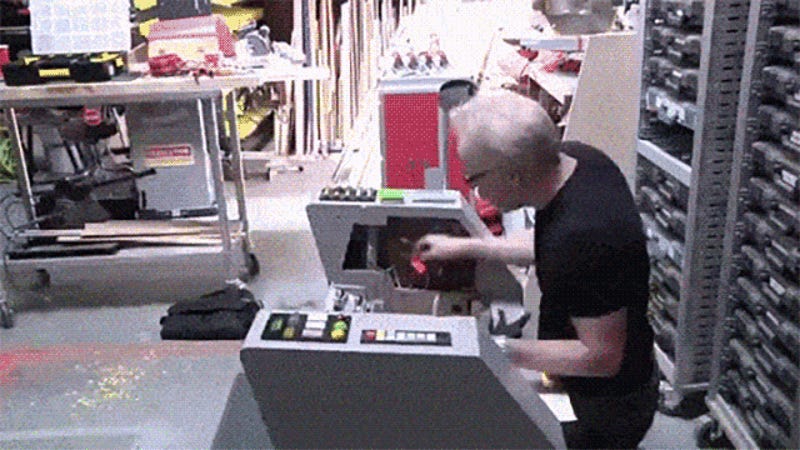 Admit it: you've looked longingly at Captain Kirk's bulky but oddly attractive leather chair and thought "yes, I need that in my life." It's okay. We all have. Even Adam Savage. Especially Adam Savage.

If this hour-long video teaches us anything, it's that Adam Savage could easily be the world's greatest cosplayer if he wanted to be. On a new Tested video as part of "Adam Savage's One Day Builds," the sci-fi-obsessed Savage tackles another ambitious project—Barbarella's Space Rifle.
Being a genuine, card-carrying mythbuster is just about the best job anyone can hope for. And since most of us probably haven't managed to become one, we've got the next best thing—living vicariously through one. We're lucky enough to have Adam Savage from Mythbusters here to answer all your burning questions.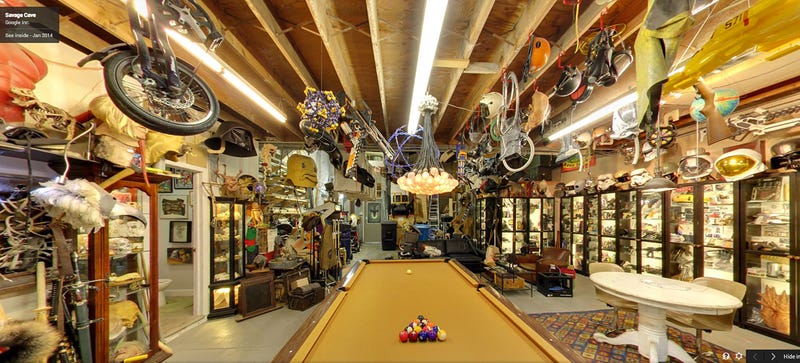 Adam Savage isn't just one half of the Mythbusters power duo, he's the patron saint of awesome nerdiness. With decades in the movie prop and special effects business, he's got a jaw-dropping collection of cool stuff—and now you can tour Savage's Cave on Google Street View. Let's take a gander!
Watch Adam Savage showing proof of the ineptitude/inefficacy/idiocy of the TSA's practices at airport security checkpoints. He's not the first. Plenty of people have similar stories, even going through body scanners with knives. Clearly, we need other security policies.
Mythbusters' Adam Savage and Jamie Hyneman recently sat down for a chat with Wired's Kevin Kelly, and they discussed just how much trust you can place in machines. It's tough to disagree if you've seen the evidence. [FORA.tv]

We love high-speed photography, but seeing Adam hurl a juicy sneeze at Jamie in super slowmo is enough to make us smash our EX-F1s. Still, it's for a noble cause: Awareness and avoidance of H1N1, aka Swine Flu. [Discovery]
We asked the MythBusters for teasers of the new season, starting tomorrow at 9pm and running every Wednesday on the Discovery Channel. What we got doesn't disappoint: Hair-raising bus wreck above, Hollywood-style fruit-stand crash below.
I met Adam Savage at the EG conference last year, and watching him give this talk, it became clear the man is obsessed with replicating things 3D things from 2D imagery.
Speaking to an audience at the recent HOPE hackercon event, Mythbusters' Adam Savage describes a harrowing conference call in which most, if not all of the big name credit card companies bullied the Discovery Channel into axing a show involving RFID vulnerabilities. Adam noted that he got chills just thinking about…