Last week I had the distinct pleasure of seeing the Tim and Eric & Dr. Steve Brule 2014 Tour, the traveling variety show of my comedy heroes, Tim Heidecker and Eric Wareheim (with a special extended cameo by Dr. Steve Brule, played by none other than John C. Reilly). It was long and uncomfortable and weird. And…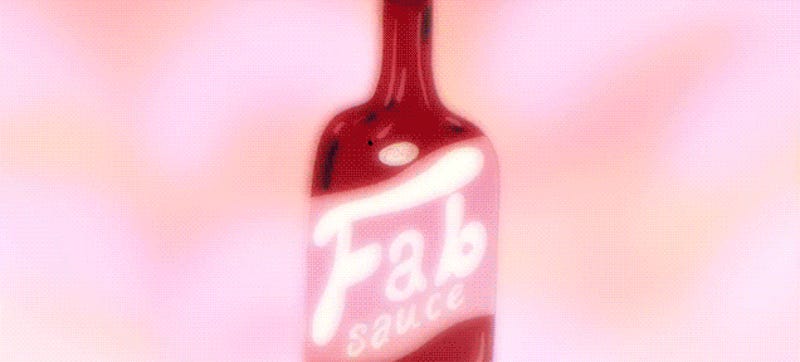 Adult Swim has new promotional shorts, and they are fantastically weird. This one is Fab Sauce, a film about a sauce so good that it makes every object, plant, and animal irresistibly delicious. Humans too. John Carpenter should do a movie based on this.
Every summer since 2010, the Adult Swim Singles Program gathers together a group of musicians to contribute one new single every week. Whether it's been an LCD Soundsystem remix or a hip hop-laced song from Flying Lotus, these weekly singles inevitably become my soundtrack for the summer.
Adult Swim has a free app that lets you stream full episodes of all your favorite shows (and various clips!). There's also a TV schedule, a dashboard to get all their games (that you have to pay to play) and the iPad version even throws in a music player, a clock, weather and a calculator. Why? Who knows! [iTunes]
You have just a few more hours to score your very own Adult Swim Zune on eBay. Sure, it's basically a normal Zune with a logo and preloaded content, but there are only 500 in the world. 500!!!
Today marks the first day of YouTube competitor Joost's commercial availability. That's right, it's out of "expanded beta" and open to an "unlimited number"—cue record scratch noise—"of friends, family and colleagues of existing beta testers." Maybe it's not beta, or expanded beta, but I am going to call this interim…

A new Adult Swim show entitled "Fat Guy Stuck on the Internet" is coming, and you should be excited about it. Featuring actual actors in front of a green screen, it's a step away from the standard, you know, animated fare on Cartoon Network's stoner block. However, the premise, that a "rock and roll computer…
If there's one man that can take down the threat to national security that is the
Aqua Teen Hunger Force
Mooninites, it's Jack Bauer.
Gadgets practically turned the entire city of Boston upside down yesterday. Fourteen of these horrifying and obviously dangerous devices were found throughout the city, and it turns out they were light boards depicting a "Mooninite," an outer space delinquent who shows up on the Adult Swim show Aqua Teen Hunger Force.