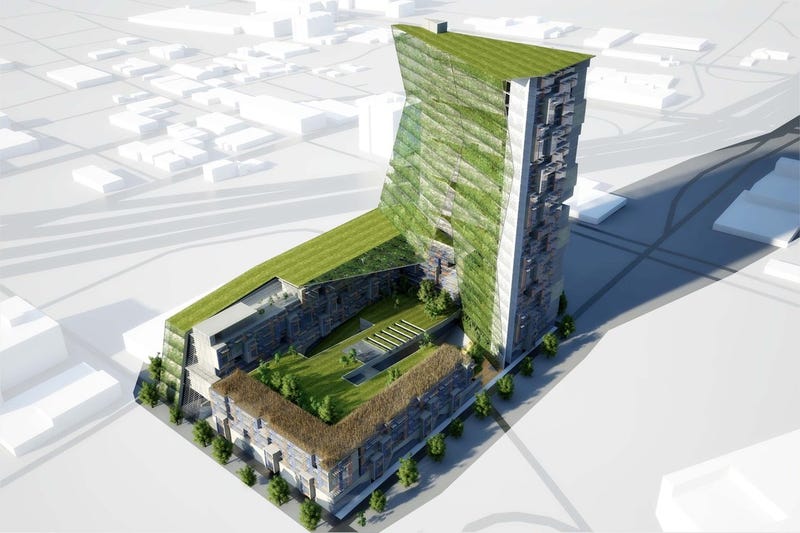 If our planet is going to support an extra four billion people by the end of the century, we'll need to find some creative new ways to feed ourselves. One option would be to turn buildings into farms and grow our crops in the air. Another: To install networked food computers in everybody's home. I'm not even kidding.
Using the Aerogarden to grow plants without soil is by all means a neat idea, but the product isn't exactly urban chic. We like this concept more.
I'm thinking that everyone might want to try alternative herbs in this thing, but the concept is amazing. You buy seed pods for the AeroGarden and they grow, grabbing CO2 and nutrients from the air and nutrient packets. The system includes a grow-light and costs about $149.99 while pods are $19.