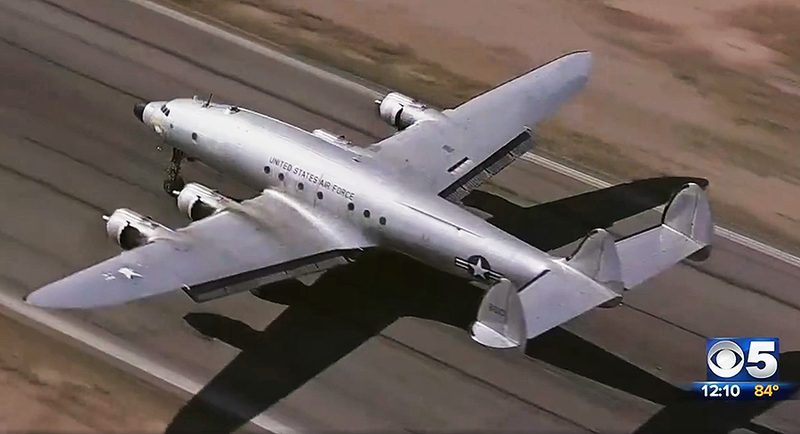 When you're the leader of the free world, you can't just zip around in some crappy Cessna you bought for the price of a Mustang GT. You gotta fly in something nice, something that makes it look like our country still has its shit together. For this reason, the Air Force has chosen the new Boeing 747-8 to be the next…
Despite Harrison Ford's best attempts to enlighten us, Air Force One remains a mysterious place. Pretty much the only time you get to see the inside of the president's awesome airplane is when the White House photographer offers a peek. Ever notice how weird the phones look?
If you were in NYC on April 27 you probably saw the 747 fly-by that scared Manhattan. This is the result: Air Force One flying over the Statue of Liberty, photographed from an F-16.
Here you have President Obama boarding the Air Force One for the first time ever, with some really awesome insider footage. I love when the Commander-In-Chief meets the Presidential airplane's Commander for the first time:
Have you ever heard the adage that you can buy a better golf game? I really is true. Over the years my game has improved dramatically because of improvements in club design—but I never expected to be swinging anything like the Air Force One. On paper, PowerBilt's idea makes a lot of sense—by filling a clubhead with…
For the next Airforce One, rumor has it that the US is considering the world's biggest jet airliner, the famous Airbus A380. The upgrade seems a little late, considering Hummers have lost their mystique and McD's has ditched the supersizing pitch, but when the President needs a new plane, he can't be outdone by some…