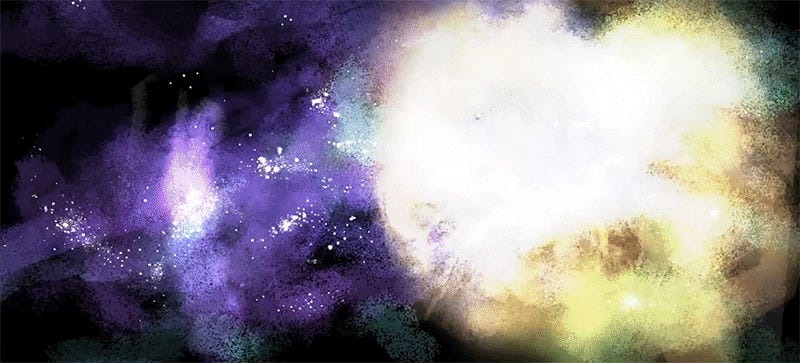 Where does gold come from? The answer: space, basically. Supernovae, specifically. Alchemy, sort of. So gold doesn't actually originate from the core of Earth but actually from a star explosion that showers the universe with debris and well, gold. That means there's not that much of it actually on Earth (all the gold…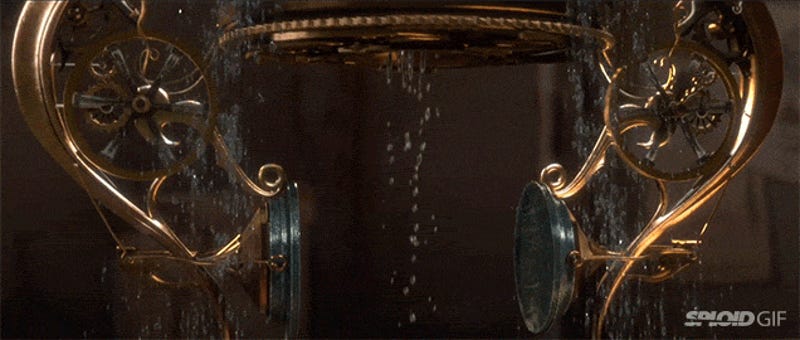 The Alchemist's Letter by Carlos Stevens is a beautifully animated short film about a father's letter to his son. It's imaginative and touching and worth the watch just for the visuals alone. The story progresses through a machine that turns memories into gold and you get to see wonderful little worlds pop up in the…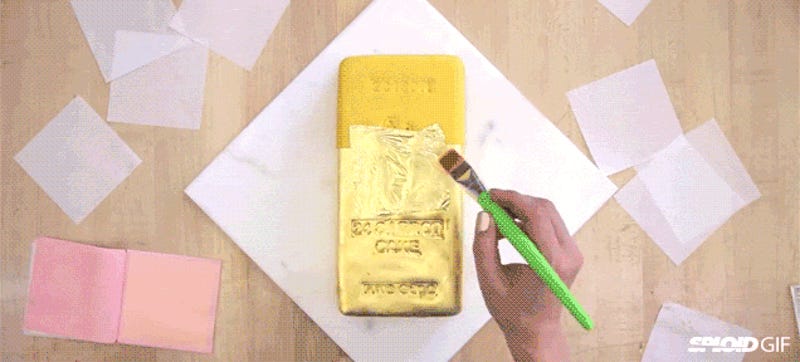 One of the reasons I desperately want to time travel is to blow the minds of people in the past with just the simplest of things today. Imagine going back hundreds of years and baking this gold 24 'carrot' cake. With a few drops of food coloring and a few edible gold leaf sheets, I'd be hailed as the greatest…
Larry Principe of Johns Hopkins University is a modern-day alchemist, following the arcane texts of 16th and 17th Century scientists who used what was then the latest technology in attempts to change base metals into precious gold. From these methods, we learn about how chemists worked hundreds of years ago.
Even the most amazing accomplishments of modern-day science will never be able to hold a candle to the impossible powers promised by alchemy. It never delivered, but old-school alchemists weren't discouraged by failure, and now a new-school alchemist is taking a look back to figure out what the hell they were doing…
Alchemy, at 2,000 degrees Celsius. A new study from the Argonne National Laboratory reports that a group of scientists from Japan, Finland, America, and Germany have used lasers to turn liquid cement into a glassy, liquid metal.
There are two ways to look at the Comte de Saint Germain. One is that he was a brilliant flim-flam artist who lived better by his wits than most people did by either their work or their inherited wealth. The other that he wasn't anything - that he is an immortal alchemist who has continued to show up into the present…
Kevin J. Anderson's latest novel, Clockwork Angels, officially hit the bookshelves this past Tuesday (September 4). Set in a quasi-dystopian steampunk and alchemy-infused world, the novel is a collaboration with his longtime friend, famed Rush drummer and lyricist Neil Peart. We recently had a chance to talk to…
You may be familiar with Isaac Newton from such inventions as calculus and the law of universal gravitation. What you may not know is that he was also an avid "chymist," or alchemist. In fact, Newton actually wrote roughly a million words about alchemy and his experiments with it — as Indiana University science…
Mary Jo Foley has a twofer on the new Embedded Compact core of Windows Mobile: Cashmere, if released, would add FlashLite and better gesture support, while Alchemy is a new shell component that would bring "richer UI scenarios" through native access to Silverlight, meaning flicking, panning and zoomzooming.