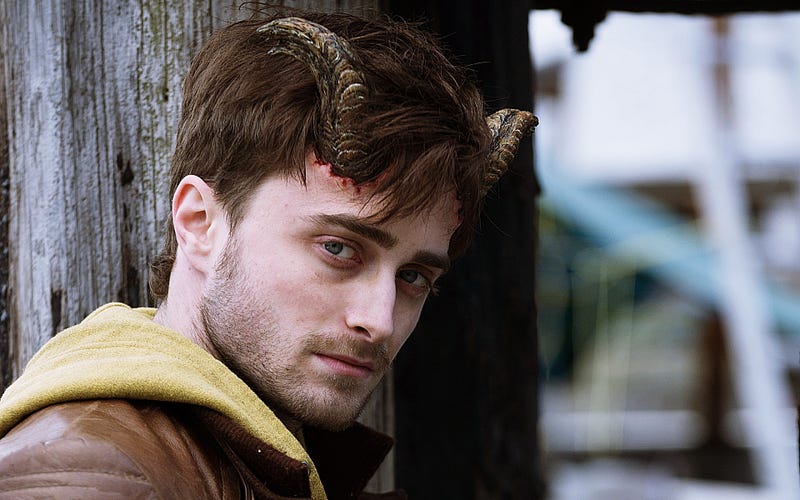 In Horns, Ig Perrish grows a pair of horns, and gains a superpower that's also a terrible curse. In Joe Hill's novel, this turns into an exploration of the darkness in human nature, including misogyny and jealousy. But the new movie version, while fun, never brings enough depth to support its misanthropic premise.
We've only seen pictures of Daniel Radcliffe's bizarre role based on the protagonist of Joe Hill's novel Horns. In it, Radcliffe plays a man who wakes up one morning with a pair of growing horns in his head which grant him superpowers — superpowers he uses to get to the bottom of his girlfriend's brutal murder.
We can't wait for Piranha 3-D's ancient carnivores to start ripping the faces off unsuspecting Spring Breakers. Bring on the wet t-shirt contest, Eli Roth — you're doomed. The full-length trailer also explains how 2-million-year-old piranhas resurfaced in Lake Victoria.
Girls Gone Wild, techno beats, jell-o shots and buckets of mutilated flesh is what Alexandre Aja's Piranha-infested spring break is all about. Check out his Piranha 3-D trailer, and watch for cameos from Eli Roth, Richard Dreyfus and Jerry O'Connell.