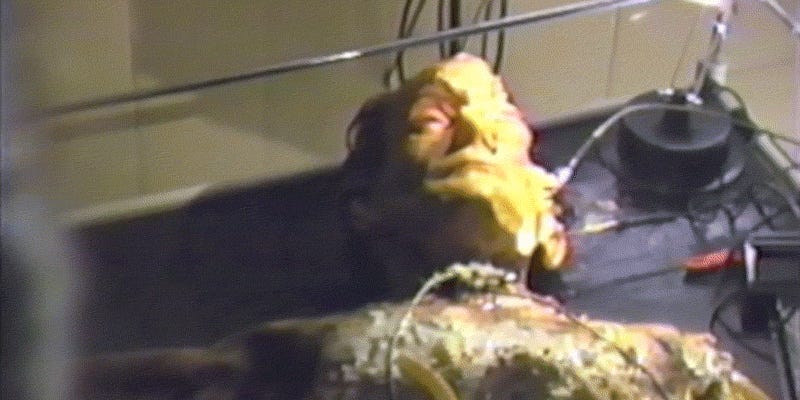 David Fincher got his start working on special effects for Return of the Jedi. In some rare footage from Alien 3, we get to see and hear how he works with the FX team to bring the destroyed Bishop android to life. Usually, footage like this would be considered an effects test, but when David Fincher's doing it, it's a…
News of filmmaker Neill Blomkamp's hypothetical Alien movie has been swirling for the better part of two years. In that time, we've heard so many rumors and quotes about it that it's hard to keep them straight. But a new one is a clear as crystal.
As a concept, Alien vs. Predator was always kind of cool. A fun fan-idea, blending two great franchises, that worked in comic books and video games. But the movies, while financially successful, aren't very good and Alien star Sigourney Weaver thinks the idea "caused more problems than it was worth."
Game of Thrones might have the most solid cast on television. From top to bottom, these people are some of the most fascinating actors on the small screen right now — and many of them have a pretty fascinating genre pedigree. Here are the most random or remarkable genre roles each of the stars had before Thrones.
We live in an era in which spectacular movie monsters tend to live on hard drives, so it's always heartening to see footage of practical effect artists just building the damn creatures. This video comes to us from the production of Alien 3 twenty years ago — watch as the film's crew makes sculptor Steve Norrington's …
With Ridley Scott's Alien prequel, Prometheus, around the corner, it's time to look back and ask: What does your favorite Alien movie say about you? The answers may surprise you!
Bloody Disgusting has a fun short history of horror legends hawking pedestrian goods. Hey Pepsi, did you really need to tie-in your soda with Alien 3? It's as if you're implying aliens are filled with face-melting fizzy sugar water.