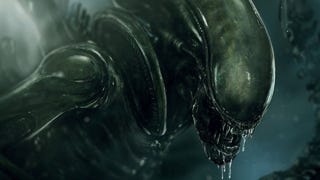 Sabíamos que Neill Blomkamp se traen entre manos al menos una secuela para la saga Alien. Sabemos también que el film cuenta con el apoyo de la mismísima Sigourney Weaver. Ha sido precisamente la veterana actriz la que ha confirmado una cosa: Si esta secuela llega a hacerse realidad, retomará la saga inmediatamente…
News of filmmaker Neill Blomkamp's hypothetical Alien movie has been swirling for the better part of two years. In that time, we've heard so many rumors and quotes about it that it's hard to keep them straight. But a new one is a clear as crystal.
Some fans of James Cameron's Aliens consider Newt the worst part of the movie: Her high-pitched scream, laughable dialogue, it can be painful. If you are one of these people, I have some potentially bad news: Newt might be the star of Neill Blomkamp's Aliens sequel.

Last week, word broke that Neil Blomkamp's Alien 5 was being put on hold due to ongoing work while Ridley Scott's Prometheus 2 is being developed. That's a shame, but if Fox looks at what Marvel's been doing, they can probably have their cake and eat it too.
Sigourney Weaver says she's still considering suiting up for another Alien movie. She even hints that original director Ridley Scott might come back: "I would definitely do another if I had a director like Ridley Scott and we had a good idea...Ridley is enthusiastic about it." I'm all for more gooey alien action, as…