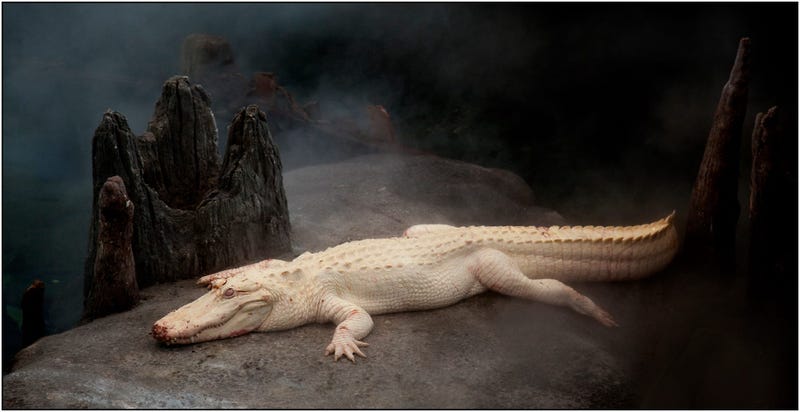 Dropping your phone is bad. Dropping your DSLR is worse. Dropping your DSLR by a bunch of alligators is even worser. And dropping your DSLR and having it stolen by an alligator is the worsetest. Just ask Mario Aldecoa. Luckily he got his gear back. After eight months.
I have an irrational fear, wait scratch that, I have a completely rational fear of alligators and crocodiles. They're scaly dinosaurs that chomp with the power of two thousand warlords and were put on this Earth to kill us. And they were even worse two to four million years ago because they were three stories tall.
OK, so you're growing some weed in your house, and you need to guard it—totally rational! You could get ten black bears, but shit, you're busy growing and selling all this weed!