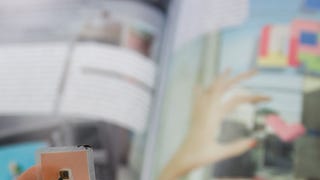 The ultra-hip French gaming culture magazine Amusement recently published an RFID-loaded special edition. The company was kind enough to ship me a copy to check out.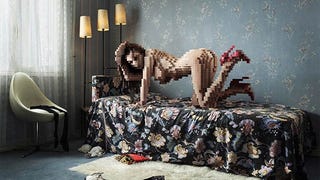 You could recreate this effect with a $60,000 Lego self-replica...if you were only as perfectly-formed as the ladies from this photoshoot.
Giz friend Jean Snow interviews Amusement editor Abdel Bounane for Ping Mag. I like the magazine's unique mix of game coverage with the feel of an art or fashion book. I love the photography.