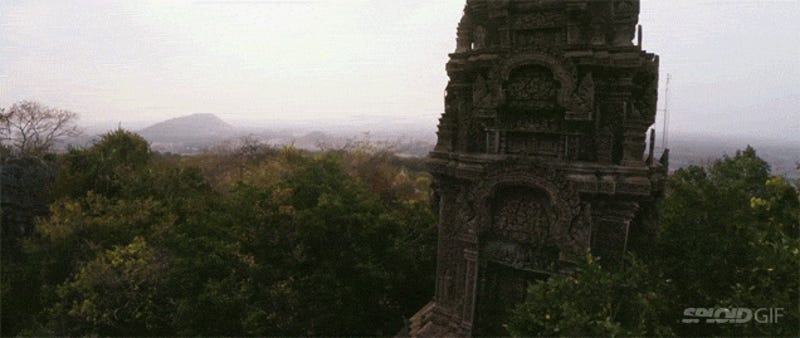 Angkor Wat is one of those unbelievable places in the world where you can't really fathom the history of the ruins around you. I thought it—and all of Northern Cambodia—looked fantastic from the ground but this drone footage shows me that the view is—as it always is—better from the top. The drone footage is stunning.
Even a building as famous and photographed as Angkor Wat has its secrets. With the help of an image enhancement algorithm, a sharp-eyed rock-art researcher has revealed that unassuming smears of pigment are actually faded drawings. It could be graffiti—or it could be the remnants of a concerted 16th century…
Fresh outta Cambodia, Angkor Wat is the latest addition to Google Maps' already considerable portfolio of beautiful places you can explore using Street View. It's one of the most stunning places on the entire planet, and Google stepped up its game accordingly.