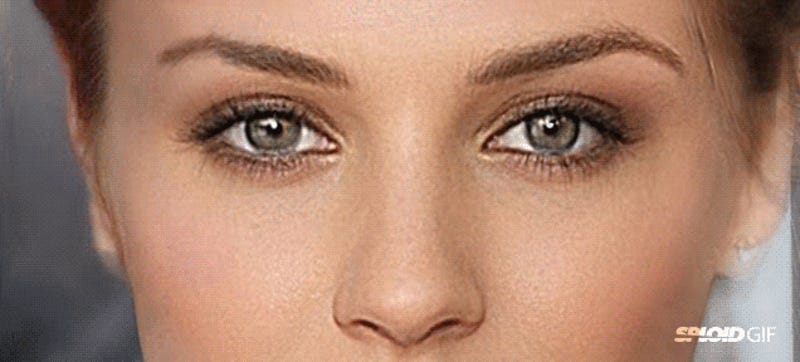 Sploid reader Marius Vibe merged eight of the most beautiful women in the world into a single person. The final result is intriguing, but the best part is the process itself—and the intermediate morphs. Who is more beautiful—the originals, the intermediate mixes, or the merging of them all?
This week's Entertainment Weekly has The Dark Knight Rises on the cover, and it's your best look yet at Catwoman's pointy ears. And my god, does Anne Hathaway look anorexic to anyone else? I know that she bragged that she lived on "kale and dust" for Dark Knight Rises, but I hadn't seen her looking quite so...…
At a shooting of The Dark Knight Rises in Los Angeles yesterday, Anne Hathaway's Catwoman costume got an upgrade: ears! Spoilers, and so on.
You know how awesome Superman looked? Anne Hathaway's Catwoman is like the opposite of that. Like, seriously what the heck. Does she have on 3D glasses? Where's the sexy? Where's the cat?! Where's the woman!?
Probably-stoned Oscars host James Franco and his giggly, unbearable sidekick Anne Hathaway: mediocre. But whilst bombing, Franco couldn't keep his mitts off his iPhone—he first appeared on stage gleefully gripping it. So what's he doing with the thing?
Even though Stephen Chow passed on the Green Hornet picture with Seth Rogen, he's not done playing with the super-genre. In fact, rumor has it he's cast Anne Hathaway in a new superhero comedy.
Despite her ongoing reinvention as a serious actress (see this week's Entertainment Weekly with the weird cover) Anne Hathaway is dying to do another Get Smart movie. Since the first one did respectably ($129 million domestically, $223 million worldwide) she may get her chance. Unfortunately, her idea for what would…
According to the new scifi thriller Passengers, the reward for surviving a terrible plane crash includes gaining superpowers and getting to sleep with Anne Hathaway. Survivor Patrick Wilson gets all touchy-feely with his new grief counselor Hathaway after escaping near-death from a traumatic plane crash that leaves…