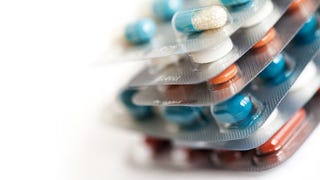 Last month, researchers at South China Agricultural University in Guangzhouin made an alarming discovery: a gene that causes bacteria to become resistant to colistin, a so-called "last resort" antibiotic. Now, New Scientist reports that the resistance gene MCR-1 has been found half a world away in Denmark—and a global…
A team of scientists has discovered a gene that renders bacteria resistant to colistin, a so-called last-resort antibiotic doctors use when other drugs have failed. This is very bad news, and yes, it could usher in a post-antibiotic era—if we let it. But here's why you shouldn't panic just yet, and what you can do…
Nearly a century after scientists dug up penicillin, researchers are turning once more to the soil for new pharmaceuticals. But this time, they have tiny, powerful technologies on their side. Here's how scientists are unlocking the secrets of soil microbes and discovering the next generation of medicine.
In very bad news, a superbug resistant to last-resort antibiotics was found in imported squid, according to a report this week. This is a scary development in antibiotic resistance—even if you don't eat squid. Here is why one small finding has frightening implications.
A new WHO report takes the widest look yet at the problem of antibiotic-resistant bacteria, and the news is not good.
There have been lots of warnings that gonorrhea is becoming untreatable, but now a new study gives a glimpse of what could happen if the last treatment option fails. And it's not looking good.
Are you in the mood for a hair-raising read? Try sitting down with a copy of "The 2010 Retail Meat Report." Issued a few days ago as part of FDA's National Antimicrobial Resistance Monitoring system, the status update is packed with information on antibiotic-resistant foodborne organisms and where (i.e. what kinds of…