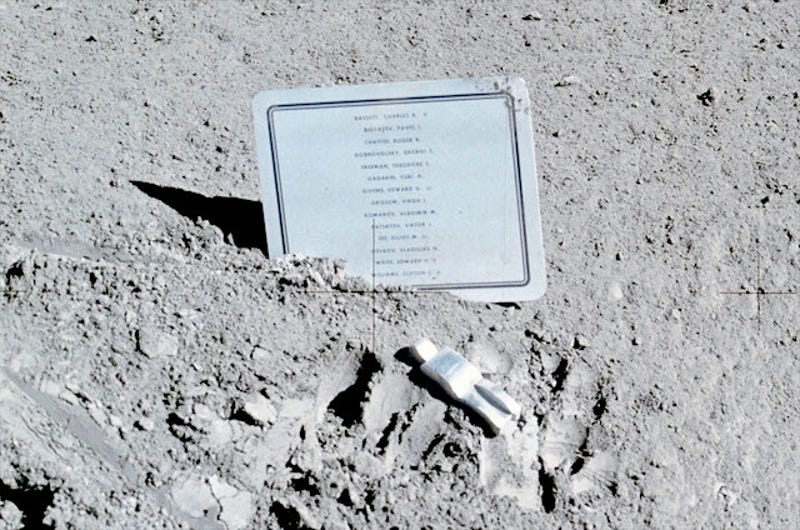 Today is Day of Remembrance for human spaceflight, a day selected for its proximity to horrific moments when we lost astronauts during our quest to explore our solar system. On January 28th, NASA takes the day to reflect on the lives lost during their missions when things went catastrophically, unexpectedly wrong.
Since Orion launched on Friday, we've seen dozens of fabulous photos of NASA's EFT-1 mission, mostly of the majestic Delta IV Heavy launch at Kennedy Space Center. But this one is truly outstanding.
In memory of the men and women who lost their lives in the quest for space exploration. NASA Administrator Charles Bolden participates in a wreath laying ceremony as part of NASA's Day of Remembrance, Friday, Jan. 31, 2014, at Arlington National Cemetery.
Jeff Bezos, el fundador de Amazon, tiene un curioso pasatiempo que quizás no conozcas: recuperar objetos perdidos. Pero no cualquier objeto. Algo tan histórico y simbólico como los motores F-1 que llevaron a la Luna al Apollo 11. Su fundación, conjuntamente con la NASA, acaba de anunciar que han recuperado del fondo…
46 years ago today, veteran astronaut Gus Grissom, first American spacewalker Ed White, and rookie Roger Chaffee were killed in a cabin fire during an Apollo 1 launch pad test. The first majorly fatal accident in NASA's history, the fire was caused in part by the cabin's pure oxygen atmosphere and a number of other…
It's the anniversary of the tragic but historic flight of Apollo 1, one of the first crewed missions to space. io9's Andrew Liptak has a post about it over on his blog. He writes: