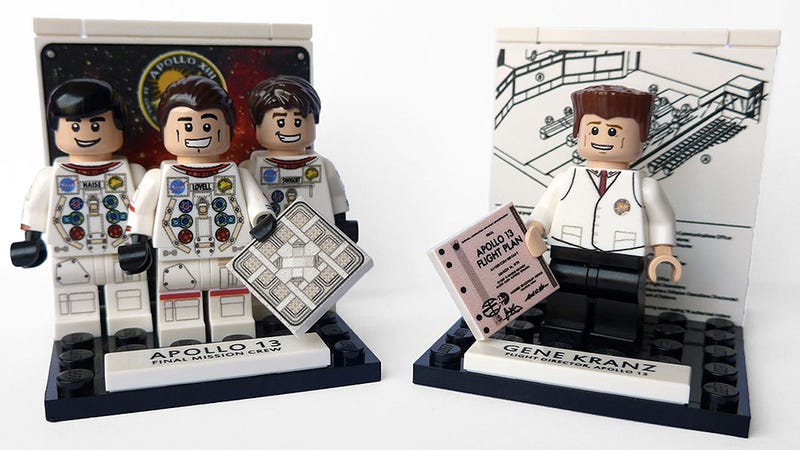 If you didn't live through the drama that was Apollo 13, you've probably seen the movie starring Tom Hanks. And even though the mission never made it to the moon, the Apollo 13 astronauts and crew are still considered heroes for getting back to earth safely. So of course they deserve to be immortalized as Lego minifigs
Apollo 13 is often called a "successful failure" because of the way NASA managed to turn the situation around and successfully bring the astronauts home. But just how did the failure happen in the first place? Through a perfect storm of incredibly unlikely, but aligned, events.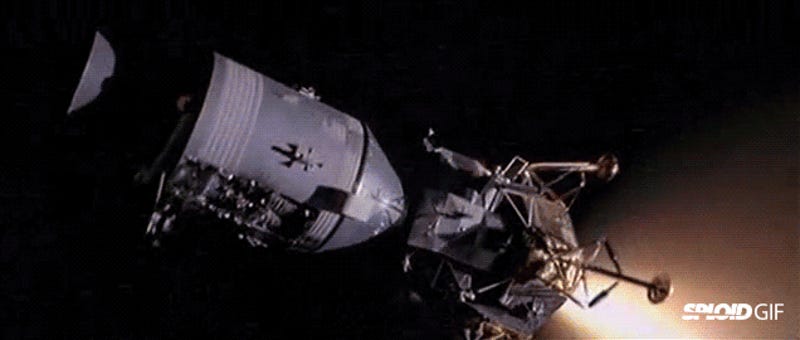 I didn't know about this fun factoid: On April, 1970, the Grumman Aerospace Corporation—manufacturers of the Lunar Module—sent a $312,421.24 bill to North American Rockwell—who made the service module that malfunctioned in the Apollo 13 mission—for towing services. Why, you ask? Here's the story.
Humans have landed on the moon six times, but conspiracy theorists still insist the actual number is zero. They cite bad science, misunderstandings of physics, and outright lies to try to convince you that American astronauts never set foot on our moon. Here's one more way to prove those wackos wrong.
YouTube's lunarmodule5, a treasure trove of jaw-dropping space videos, takes us onboard Apollo 13 to relive the harrowing hour when the doomed moon mission turned into a quest for survival. No Hollywood movie could ever muster the real-life drama and tension of this moment.