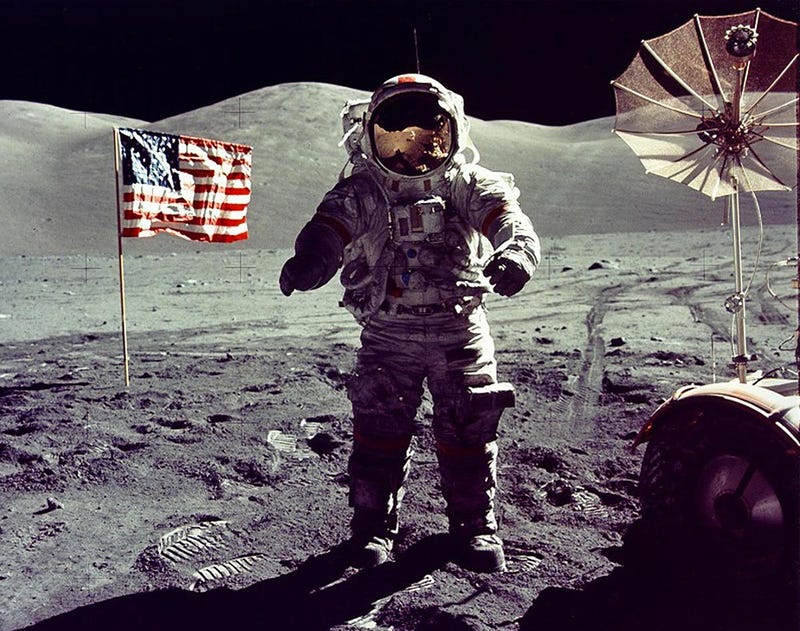 On December 11, 1972, Apollo 17 touched down on the Moon. This was not only our final Moon landing, but the last time we left low Earth orbit. With the successful launch of the Orion capsule, NASA is finally poised to go further again. So it's important to remember how we got to the Moon — and why we stopped going.
This is one car that you can leave unlocked when you walk away from it. According to Astronomy Picture of the Day, "This sharp image was taken by Cernan as he and Schmitt roamed the valley floor. The image shows Schmitt on the left with the lunar rover at the edge of Shorty Crater, near the spot where geologist…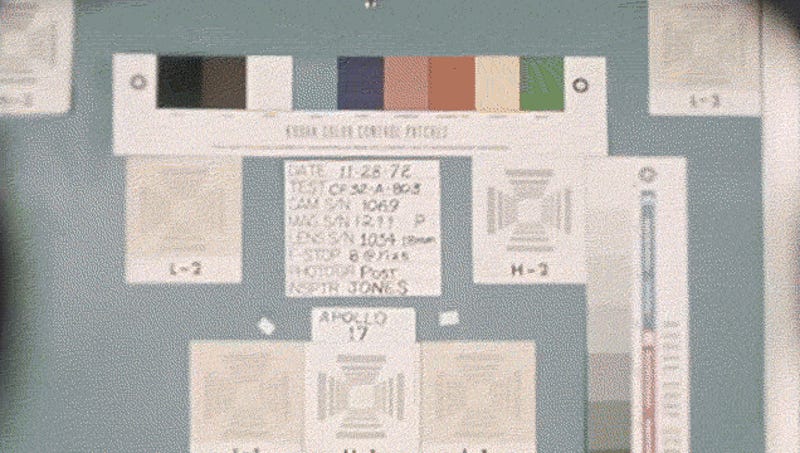 If you are fond of the Apollo project, then you'll love this site Ben Feist has been building for years—which is now online in its very early alpha stage. Apollo17.org is a highly addictive, interactive, real-time exploration of the entire Apollo 17 Mission, based upon official NASA footage and the transcription of…
Contrary to the cries of conspiracy theorists, there was once a time when man traveled to the moon, and on this day in 1972, we made one last splashdown in the Pacific Ocean before cutting ties. Since then, mankind hasn't traveled more than 400 miles above the Earth's surface (the moon lies almost 240,000 miles above).
Everyone knows the first words that were said on the moon, but what about the last? 40 years ago yesterday we left the moon for the last time, so now's as good a time as any to ask. The answer? Well there are a few, and you can pick which one you like better.
It's blurrier than old MySpace snapshots, but it's there as expected. The Apollo Lunar Modules and the US flag left behind at the Apollo 17 landing site has been caught in a close-up image by the Lunar Reconnaissance Orbiter.