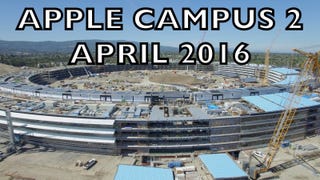 Construction is continuing at pace on Apple's new campus, and a new 4K drone video shows off the construction work (and Apple's shiny new hill) like never before.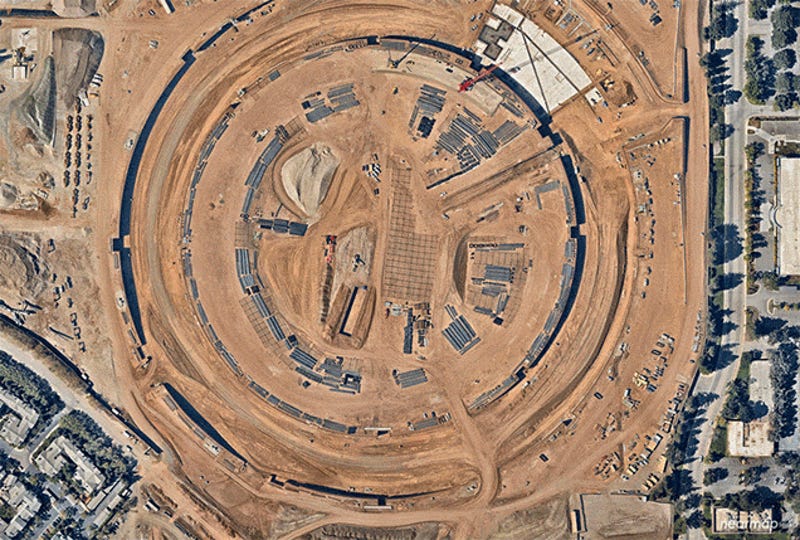 Apple's new campus is in the process of being built right now and it truly does look like a space ship is being constructed in sleepy Cupertino. Here's the state of things so far, from August 2014 to May 2015, a pile of Mars-colored dirt is being transformed into a closed circle from the future. Pretty cool. And the…
We have a pretty good idea of what Apple's forthcoming headquarters might look like, thanks to all the glimmering renderings. But the 3D visualization company Technology Integration Services Inc. just published a video of what the office will look like as you're flying over it—and it's even cooler in motion.
Apple's secrecy means speculation runs rampant about pretty much anything it does. So, in that light, there's this: The mystery event scheduled for October will be at their HQ, not downtown San Francisco. That's atypical! Now, speculate. [All Things D]
In addition to their circular "spaceship" campus, because of company growth, Apple is already in the early planning stages of building a third campus.