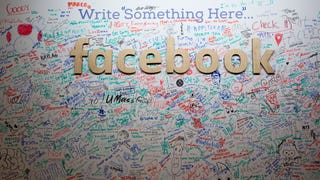 New York was just the start: the FBI's knocked (on? down?) doors in Florida, New Jersey, and California today, Fox News reports—part of what the FBI is describing as a wide assault on the nebulous collective.
An Indianapolis woman, Shemicka McVey, stabbed her boyfriend, Maurice Davenport, during an argument after he wouldn't let her see his Facebook page. That takes Superpoking a step too far. Doesn't he know he can just erase things from his wall?
It's like a tradition. Last year's idiot was 18-year-old James Miller. This year's idiot: 19-year-old Nebraskan Matthew Nieveen, who was arrested on Halloween for driving with a BAC twice the legal limit. While wearing a breathalyzer costume.
We first wrote about the Cruzin Cooler, literally a motorized cooler scooter, here on Giz way back in 2006. Frankly, we're kind of baffled today that it took more than two years for the thing to log its first DWI arrest. First of all, yes, the Cruzin Cooler counts as a vehicle, and that is why Whitehall, NY resident…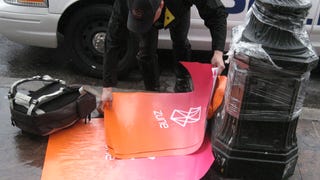 First the NYC stunt and now this? A man postering the hell out of Austin with gaudy Zune posters has been arrested. Besides the fact that the guy is putting GIANT posters up on seemingly small lightposts, it doesn't seem like that big of a deal, but there are probably laws in Texas against those kind of things. Wait,…