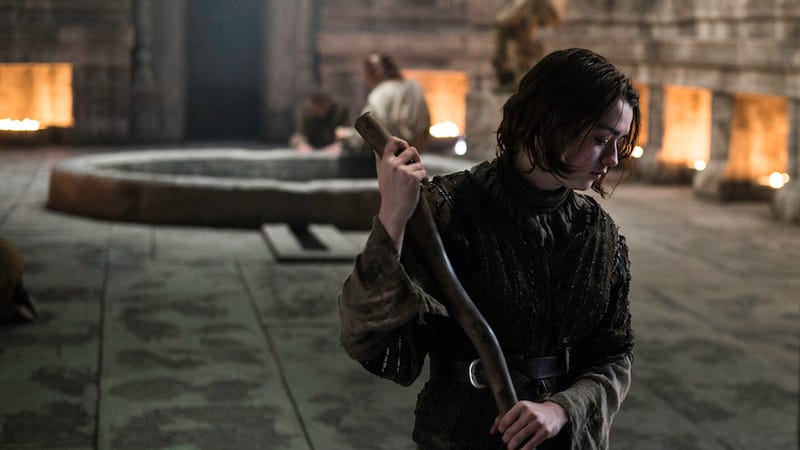 Game of Thrones is a confounding show to watch. It's confounding because it is based on an interminable series of novels in which people are regularly burned alive or skinned or drowned in service to one god or the next, often for reasons like "calling in a warm front to melt some snow," but also because after five…
We've seen concept art of the outfit that Arya Stark will be wearing in the upcoming season of Game of Thrones, the one that made Maisie Williams unrecognizable on set. Now we get to see what it looks like in the flesh — and Arya does look radically different. Check out the whole thing below. Mild spoilers!
We're used to seeing Game of Thrones' Arya Stark in her functional, rugged clothes, often disguised as a boy. But next season, Arya will be getting a very different look—so different, in fact, that many people didn't recognize actress Maisie Williams the first time she wore it on set. Mild spoilers ahead.