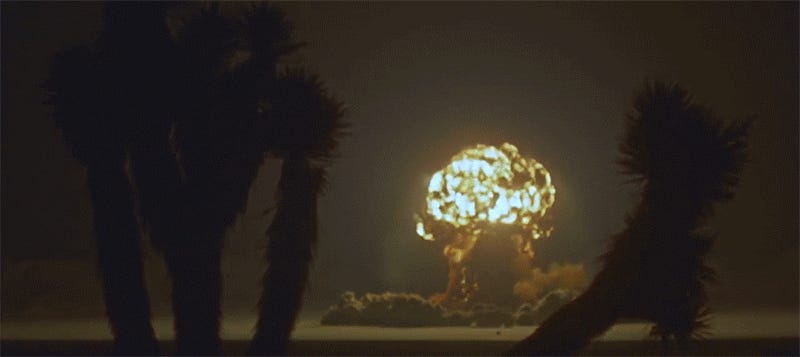 Atom Central recently published these four unreleased videos of atomic bomb testing in 1955. The footage, taken from Operation Teapot at the test site in Nevada, is in glorious HD so it's pretty incredible but watch out for the blinding light. Even in a small little YouTube window, it hurts.
Because we all need a good dose of geopolitics in between sword fights, White Walkers, and boobs, the Bulletin of Atomic Scientists has a thorough analysis of all the ways dragons are just like nuclear weapons. It's actually a stunningly obvious comparison once you get down to it.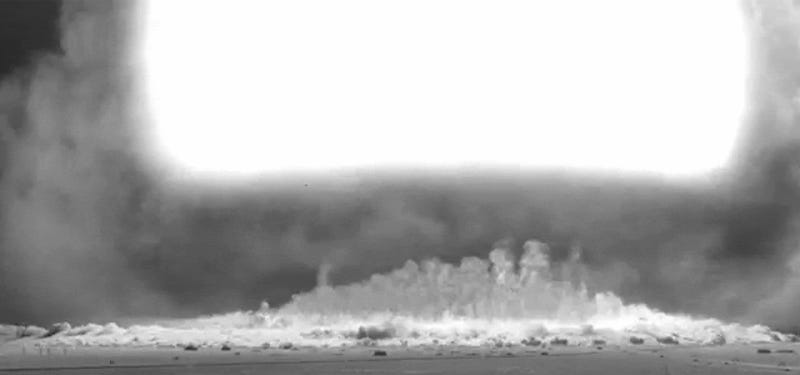 Kaboom. And fireball. And ground shake. And shockwave. And boom. AtomCentral shows us some amazingly clear HD footage restored from 1953 of the Atomic Cannon test from Upshot-Knothole Grable. In the video below, you can see cars, jeeps, buses and tanks against the backdrop of the ginormous blast's initial burst and…
The Manhattan Project is among the most significant events in world history. There were those who came and went in the quest to create the first atomic bomb, but only one physicist quit for moral reasons: Józef Rotblat.
Not only has it destroyed the music business, but "it's going to destroy the movie business," too. Obviously Mellencamp has a new album he's pimping out (and headlines he's trying to grab), but the atomic bomb? Really, Mellencamp? [Reuters]
We're used to see atomic bombs images. From afar, they even look beautiful. But when one explodes near you, that immaculate light will burn your skin and make you bleed spontaneously. 65 years ago today, this is how that felt.