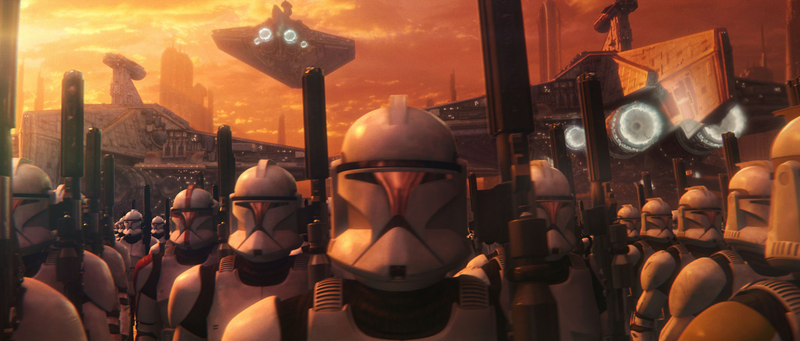 The Star Wars Prequel trilogy flat out sucks: it's the one thing that's holding most fans back from super high expectations for the next Star Wars trilogy. That said, there are ways to redeem them, and one editor has made some edits that make them watchable.
Star Wars Episode II: Attack of the Clones is universally considered the worst Star Wars film. Upon rewatching it, it's hard to disagree—but you do see lots of what George Lucas was trying to do. Most of which was unsuccessful. Welcome to our Star Wars movie rewatch!
When I decided to wait outside the Ziegfeld Theater in May 2002 for Star Wars Episode II: Attack of the Clones, I hoped to be part of history. That happened—but it wasn't how I expected.
Little Golden Books are those iconic illustrated books that just about everyone read and owned as children. They've covered everything from Grimm's Fairy Tales to other classic stories. Now, they're adding a new set of classics to their collection: Star Wars.
Boba Fett actor Daniel Logan is reprising the role for Star Wars: The Clone Wars. But this time he's pissed, and looking for the blood of Mace Windu. Maybe now we'll finally see why Boba should be feared. [USA Today]
NiceKirk shares a tender moment with MeanKirk, who's worn extra eyeliner just for the occasion, in this clip from the Star Trek episode "The Enemy Within." You just know they stopped by Kirk's quarters for some nookie on their way to get merged back into one person. But what if Roger Korby's robot Kirk, and the…