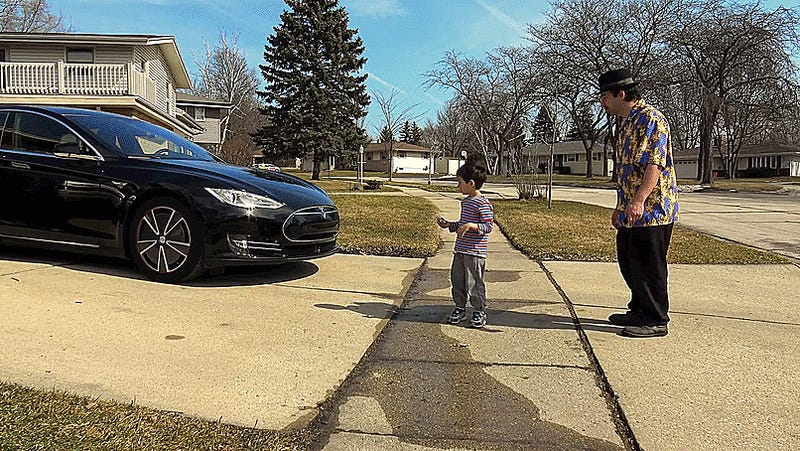 As far as autonomous driving goes, it's still a bit of a freaky concept for most of us—whether we can trust the cars to detect objects, stay in their lanes and, oh, not kill us. In a test of the autopilot sensors on the Tesla Model S that included things from stuffed animals to kids, a YouTube user found some odd…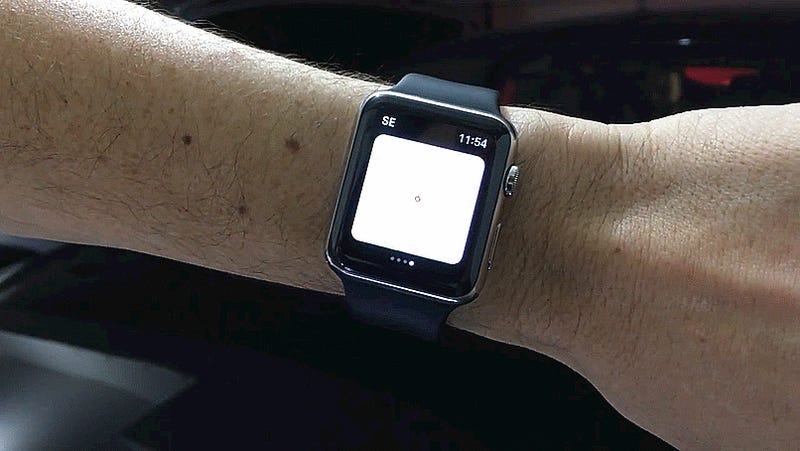 Semi-autonomous cars like the Tesla Model S open up new possibilities over long road trips, as we've learned. But when you're just sitting there, with the car doing the driving, how can you entertain yourself while keeping one eye on the road? With a game of patty-cake, of course.
On Saturday, we learned of the new v7.1 software release on the Tesla Model S—an update allowing owners to summon the car like a well-trained dog and make it park itself. But it's not that weird, according to Tesla head honcho Elon Musk. He says we could see fully autonomous cars in a matter of two to three years.
You might think that the car with the longest cruising range on sale in the United States is something like a Toyota Prius or a Camry Hybrid. But you would be completely wrong. That's because the car with the true longest range is an Autopilot-equipped Tesla Model S. And before you get out your pitchforks, allow me to…
On an earnings yesterday, Tesla CEO Elon Musk finally responded to "some fairly crazy" Model S Autopilot videos that show reckless idiots pushing the feature beyond where it's supposed to go. He isn't pleased.
Records, as they say, are meant to be broken. I once blitzed across the country in 31 hours and 4 minutes. Ed Bolian beat that run. Earlier this year Carl Reese, Deena Mastracci and a team of their friends set an EV Cannonball record in a Tesla Model S. I have to say then when Team Polizei raced across the U.S. in…
Last night, Elon Musk took the wraps off the new Tesla Model S. Dual motors and all-wheel drive don't just make it faster, a new sensor array will make it safer too. Let's break out each innovation, figure out what it is and how it works.
We know Tesla is working on an auto-pilot system to bring some level of autonomous driving to its cars. And Elon Musk maintains that next year, Tesla cars will be able to handle 90 percent of the driving for you.
The rise of autopilot and other automated technologies in commercial airliners are rendering pilots into incompetent drones. Drones who don't know what to do when a plane's systems malfunctions. Airline officials are calling this looming disorder "automation addiction." Lovely!
Volkswagen is testing a self-driving system that lets you travel up to 80 MPH. It maneuvers the highways like a champ and even handles the stop and go of traffic jams.