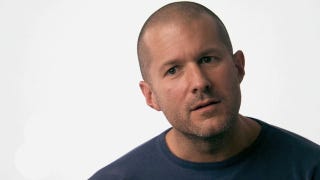 It's no surprise to hear that Apple continually wins design awards around the world. Until now they've usually gone uncollected, but last night Jony Ive shipped out his entire senior design team to London to pick up two gongs—and perhaps signal that his influence is more important than ever.
A Japanese robot arm that can pick up 120 items per minute off of a moving conveyor belt took top prize at Japan's Robot of the Year awards yesterday, swishing its arm back and forth in a gesture we think we may have seen before. The robo-arm analyzes items before snatching them up and depositing them into paper bags.…
Proving that the UK recognizes the lure of a tall man in a good suit, the third season of Doctor Who has won the British Writers' Guild Award for Best TV Series, beating out another time travel show, Life On Mars, which starred John Simms... who also played the Master in the third season of Doctor Who. Getting away…
Faithful Gizmodo readers! It's the time of year again to nominate us for the Annual Weblog Awards. This year's the seventh, and seven's our lucky number. Or was it fourteen. In any case, just enter in our name and URL wherever you think we fit.