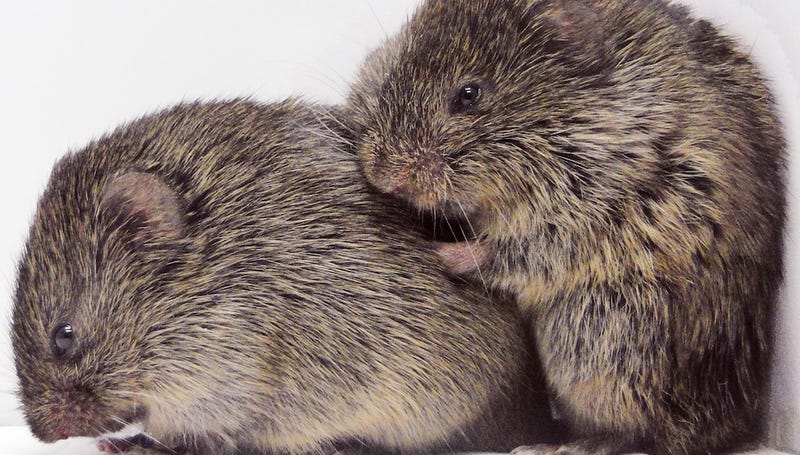 Here's some news you desperately need today: A team of intrepid scientists has boldly gone where others have never dared, into the minds of tiny prairie voles in love. By studying the neural circuits of these adorable rodents, the researchers have uncovered some of the mechanisms behind their social bonding.…
Rockets are big, shiny hunks of metal that do extraordinary things—but you'd probably never call one "cute." Kittens are cute. Capybaras? Definitely. But rockets, not so much—except for this little guy, from New Zealand-based startup Rocket Lab. Its name is Electron, and after years of preparation, its's finally…
Contrary to what conventional beauty standards may lead us to believe, naked mole rats are good. They're highly social animals who live communally. They're ruled by a loyal queen. They're also seemingly impervious to cancer and don't age. But still, these little subterraneans get a bad rap for not looking like puppies…
As Winter Storm Jonas pummels the East Coast this weekend, Washington DC's Smithsonian National Zoo posted up this fantastic video of one of their Pandas, Tian Tian, enjoying the weather.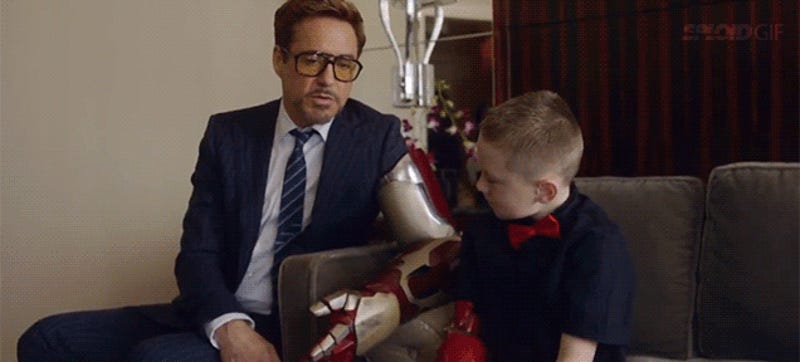 I'm a sucker for happy stories, I make no excuses. So, when I saw Alex—a seven-year-old boy who was born with a partially developed arm and loves superheroes—meeting with Tony Stark himself—played by Robert Downey Jr—my heart started to melt. Then I saw Alex in awe with his new bionic arm, I was like...
Ah, the Google Doodle. Here for your Pac-Man enjoyment, sure, but also to remind you of your crippling loneliness as you click "I'm Feeling Lucky" over and over in hopes of finding a highly relevant soulmate. Mashable takes a walk back through every Valentine's Day Doodle from 2000 onward.
If there was ever a case for embedding your dog with a microchip, this is it. In 2001 Lyn O'Byrne's dog Rhia was stolen from the vets office where she worked as a nurse. Amazingly enough, last week she received a call from a lost animals line informing her that a dog was found with her contact info stored in a…