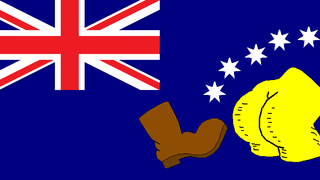 On his Bad Astronomy blog, Phil Plait puts forth a novel theory about the mysterious location of Springfield, hometown of the Simpsons.
Happy birthday, Carl Sagan! The legendary astronomer, astrophysicist, cosmologist and science educator would have been 78 today. To celebrate, we've rounded up a handful of our favorite Sagan posts and curated some stellar content from other websites that are honoring him today. Feel free to contribute in the comments!
Images of deep space are serenely beautiful. So much so that it's easy to forget just how immensely violent and massive everything is out there. Over at the Bad Astronomy Blog, Phil Plait shares an incredible image of the Carina Nebula, a window into the heart of the Milky Way:
Unless you're an astronaut, we're willing to bet that you have never seen the Moon depicted as stunningly as it is here. For close to three years now, NASA's Lunar Reconnaissance Orbiter has been snapping high resolution photos of the Moon's surface. Now, the Goddard Visualization Studio has used those images to…
Discovery Channel and Phil Plait—of Bad Astronomy fame—are on a mission to destroy wrong astronomy factoids this fall. The TV program will be called Bad Universe and, from the sneak peek, it looks fun.