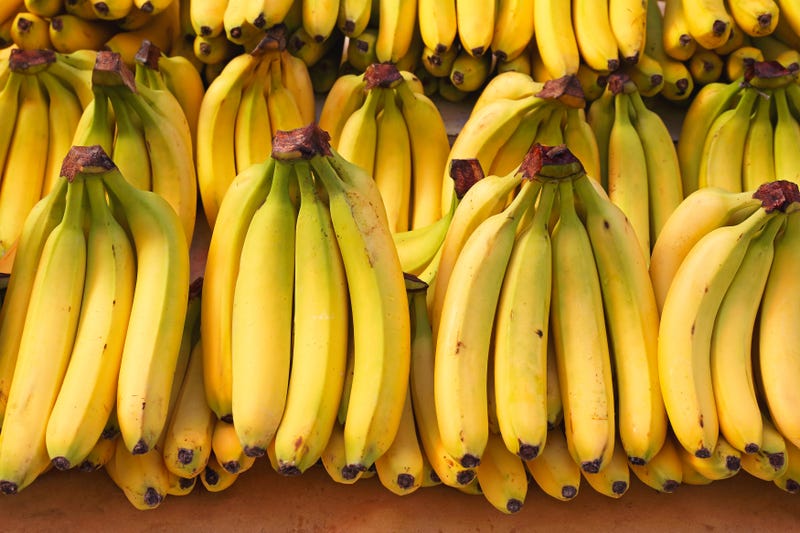 The bananas in your kitchen are genetically vulnerable clones and, after years of threatening it, they might finally be heading towards extinction.
The chart of relative doses of radioactivity that appeared on io9 yesterday set many minds at ease, but also raised questions. Questions like, "Why do you get dosed with radiation when eating a banana?"
When I saw this Bonanza banana, I thought of this. Eddie Murphy stuck one up a tailpipe, now you can stick a banana up your USB port—well, you can stick it wherever you like, it's Friday and we're all adults here. The fruity flash drive has an 8GB capacity, looks lovely, tastes rubbery, and is made by a firm called…
Click to view

There are a variety of scratch removal devices for CDs and DVDs, but whoever thought of using such a readily available foodstuff—that proof of creation itself, the everyday banana? Watch the video to see how to render your videos suddenly watchable, using banana goo and the banana's waxy peel to…


We saw the Motorola Z8 before, with its banana-ish sliding body, but Motorola seems to have added some new software features since 3GSM.
How many more days will this godforsaken song be stuck in my head because of another actual banana phone? It is driving me insane! Today, Instructables has a tutorial in which you, the banana phone junkie, can build your very own Bluetooth banana phone headset. The project consists of embedding an already owned…