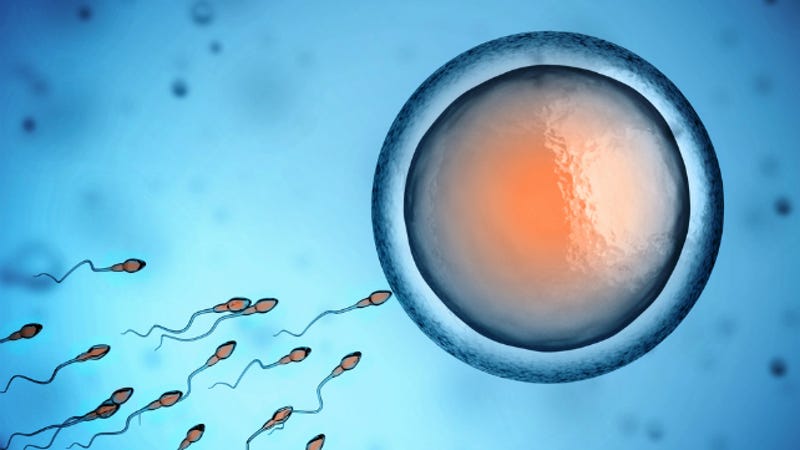 It seems like we're putting QR codes on pretty much everything these days. And that could soon include your sex cells.

When George Laurer goes to the grocery store, he doesn't tell the check-out people that he invented the barcode, but his wife used to point it out. "My husband here's the one who invented that barcode," she'd occasionally say. And the check-out people would look at him like, "you mean there was a time when we didn't…
The scene: your girlfriend and/or boyfriend (hey, nothing wrong with polyamory) got you tickets to The Houston Livestock Show and Rodeo. You've been waiting your whole life to see those goats up close, so naturally, you want to post pictures of your beloved gift on Facebook, rubbing it in all your friends' rodeo-less…
With technology like NFC on the rise, you might think the humble barcode might not be long for this world. As it turns out, that old medium has at least one more trick up its sleeve. Going tactile and operating with sound just might be what it takes to make barcodes cool (again?).
Besides the elderly gentleman paying in nickels, the biggest holdup at supermarket checkouts is the cashier finding an item's barcode and properly scanning. So Toshiba has developed a faster camera-based system that recognizes the food, packaged or fresh.
Ignore the overwrought, coming of age type soundtrack and you'll see a rather neat idea: a musical instrument that plays music by "reading" barcodes. The Barcode Piano consists of tiles and a board. Each tile is associated with a number which triggers a certain tune. You can arrange the tiles in preset songs or any…
Fujitsu has dreamed up an invisible way to slap bar codes on products. It's called FP (Fine Picture) code, consisting of thin yellow lines that you can't see but your cell phone can. The code will list pricing information, and will be able to also link you to websites for more.
Every once in a while somebody comes around wanting to scam someone else. Usually it's something stupid that gets them caught and thrown in jail. In this case, we have a 19-year-old gentleman who decided to use the program BarCode Magic to create custom iPod barcodes that made them drop in price...a lot. So it should…