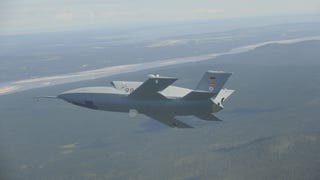 After the end of hostilities in WWII, France and Germany have become surprisingly close. The two nations are stalwart proponents of expanded European Union integration and are regularly referred to as the EU's "twin engine." But on the issue of unmanned aerial platform, the two simply cannot agree. So while France and…
It looks like the Seagate Barracuda 7200.11 hard drive series is having serious problems Zune style, with a large number of them failing like crazy, specially the 1TB model. The problem seems to be firmware-based.
Today's woot! is a factory-refurbished 500GB Seagate Barracuda hard drive, running at 7200 rpm with a 16MB buffer, for only $50. I know, I know, refurbs are risky, but for a backup drive you only use every once in awhile, this is a great price and should do you just fine. [
woot!
]