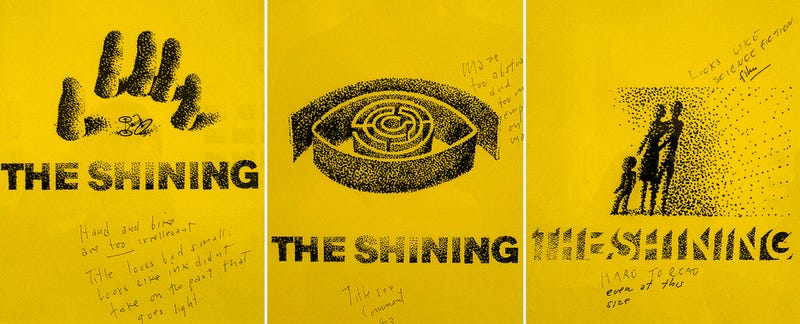 It's quite interesting to see the back and forth between two creative geniuses like Stanley Kubrick and Saul Bass working on the movie poster of The Shining. It wasn't an easy one for Bass, thanks to Kubrick's infamous obsessive perfectionism. The poster went through 300 versions before getting final approval.
This is gonna be a classy Friday night. You don't have to groove to Duke Ellington all the time, but when you do you should turn on Jack The Bear. This chart showcases Jimmy Blanton (Jack the bear...get it?), a bassist who at 22 brought the band to a new level in the early 1940s. Even if you hate 32-bar form and…
We've all heard of drum machines, but you've probably never heard of a bass machine. Appartently at least one exists, and it's awesome.
The next time someone complains about the volume of your music, point them to this video. They'll realize it could be a lot worse—at least their hair isn't flying all over the place in a atomic shockwave mess.
Why anyone would install a 2000 watts bass system in a home is beyond me. But after looking at its destructive effects in this video, I can only applaud them.
If you like your home theater seats to rumble, chances are you're heard of ButtKicker, the sort of subwoofer for you butt that adds a tactile component to movies and games. Now the company is announcing a new, moderately more affordable wireless bundle, Priced at $300, you get one complete Buttkicker setup (works on…
Mad Catz has an entire set of Rock Band instruments coming next week, all with some weird features that aren't on the official Harmonix ones. Rock Band Mods found that there's the wired bass guitar, a wired regular guitar, wired microphone, portable drum kit and premium wired drums. Hit the jump to see details on…
If you are looking for some heavy bass on the go without having ginourmous headphone on, v-moda's Bass Freq earbuds may have what you are looking for. The Bass Freq earbuds are noise isolating and very bass-heavy earbuds designed to allow even the whitest of white guys to roll down the hood without being ashamed of…