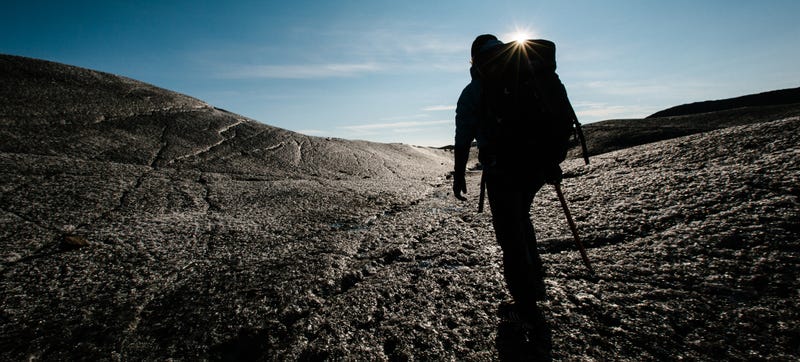 You probably recognize Iceland's Vatnajökull glacier from countless movies and TV shows including Game of Thrones, Batman Begins, and most recently Christopher Nolan's upcoming SciFi epic, Interstellar. We went hiking on it.
2005 was quite a long time ago! That was back when everyone had an iPod, that was when we knew Android as just being a robot and that was the year that Batman Begins came out. And though Batman Begins certainly was a fantastic movie that kicked off an even more fantastic trilogy, there were still little annoyances in…
Two free Blu-ray discs with a player can't be a bad deal, particularly when the movies are the
Dark Knight
and . It's a Denon special holiday offer from November 23rd through January 10th, and it applies to the DVD-1800BD and DVD-3800BDCI players and the DVD-2500BTCI Blu-ray transport. That DVD-3800 machine is worth…
If you're a fan of the current crop of
Batman
movies (you probably are) then you either love or hate the new Batmobile, affectionately known as the Tumbler. If you're in the love camp, then you can now find out everything you'd want to know about the four prop cars they built for the films, including what engine they…
Batman Begins, the one HD DVD that we've been waiting to get on Blu-ray, has finally made it. It's Batman. It's Blu-ray. You want it. Buy it now. Get tickets for The Dark Knight. It's Batman! Buy this goddamn movie! BATMAN!! [Amazon]
On July 23, Japan will get their chance to own Batman Begins on Blu-ray—about two weeks after it's released in the US. But while our gift set edition comes with story boards, script pages and a $7.50 movie credit towars Dark Knight, our friends in the Land of the Rising Sun get a 25-cm-high bust. Where's MY bust,…
As the resident Batman fanboy, the mere sight of this awesome case-mod gave me shivers, quivers, goose bumps, heart palpitations and a woody. Simultaneously.