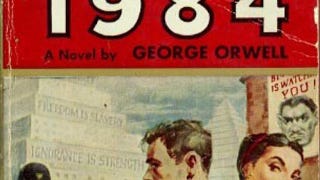 Belarus: small. Proud. Kvass-drinking. A long history of dubious human rights and piddling dictatorship. And now, bound to a law that makes it illegal to browse foreign websites. Поздравляю!
The juicemongers behind iFrukt either give zero fucks about the legal ramifications of ripping off Apple's trade dress and using the come sue us! iPrefix—or maybe there just aren't any intellectual property laws in Belarus? Infringement is delicious!
OK, so developing a "high-tech" uniform with special material and pockets for cell phones sounds like something an authoritarian government wearing tin foil hats might dream up. But the jury is still out on what real effects electromagnetic radiation from the devices might have on children.