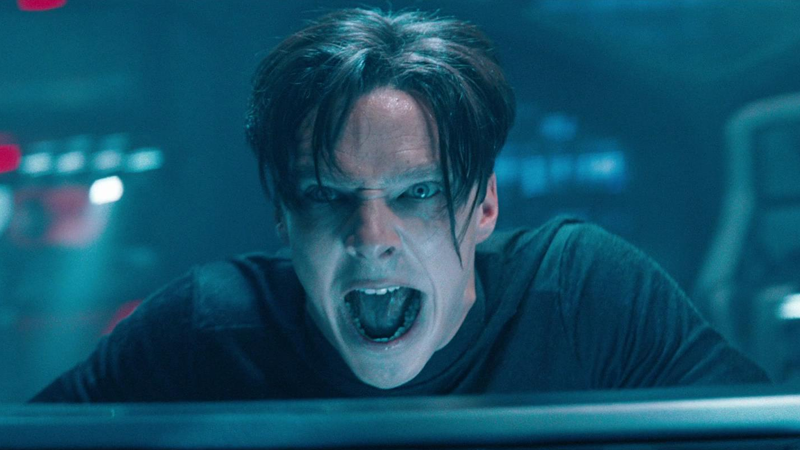 These days, creators struggle to keep the details of their upcoming movies and TV shows from leaking on the internet, so they can preserve their big surprises. And this leads to some pretty feeble attempts at misdirection, with cast and crew vehemently denying what everybody already knows. Sometimes, it works.…
By the hoary hosts of hoggoth, it's the Sorcerer Supreme! We've had set pictures, and teasing glimpses through concept art, but this is it: our first official look at how Benedict Cumberbatch will appear as the master of all things mystical in the Marvel universe. That beard. That cloak. That magic! Oh my.
We've known for a while that Sherlock's upcoming special would be set in Victorian London, but man, even we weren't expecting this much 19th Century love-in goodness. Carriages! Deerstalkers! John Watson's amazingly fantastic moustache! This is certainly a trailer that has all of those things.
Earlier this year, Redditor Kialna crafted herself an amazing Humanoid Smaug costume for AnimeCon 2014 - but then went one step beyond that and wore said amazing cosplay to the London première of The Battle Of The Five Armies, where it drew the attention of Smaug The Terrible himself.
Alan Turing's life story is unequivocally a tragedy. The Imitation Game, a new biopic that focuses on his accomplishments as a codebreaker during World War II, manages to recognize this while celebrating his formidable legacy.
Here's a little something for the impatient Sherlock fans: via the Wrap, it's our first image of Benedict Cumberbatch as computer pioneer Alan Turing in The Imitation Game. Nice suspenders, dude.