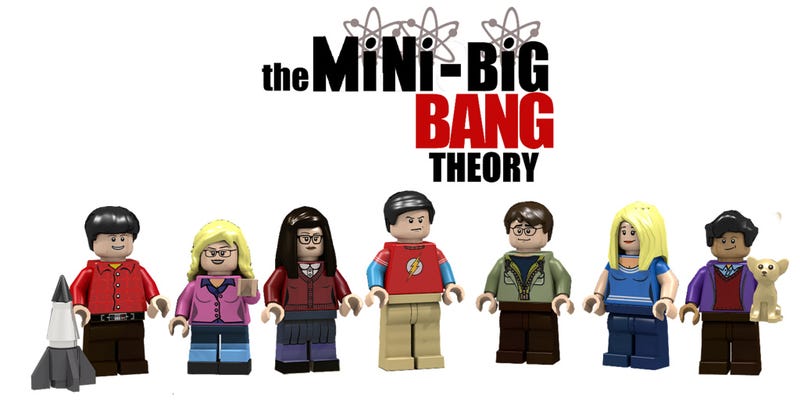 Submitted by Alatariel to Lego Ideas, this set quickly gained the 10,000 supporters it needed to be entered into the review phase. Today, Lego announced they will produce a set based on the The Big Bang Theory in near future. Bazinga!
The media is full of geek stereotypes, everywhere from Big Bang Theory to episodes of CSI and NCIS. These images of geeks as antisocial, immature dorks may seem harmless — but a new study suggests these media images help keep women out of computer science.
Apple co-founder and Gizmodo Spiritual Mascot Steve Wozniak made a hilarious appearance on last night's Big Bang Theory. Here's what he had to say about Steve Jobs, black turtlenecks and Apple II.
PopSci has a great article about scientists who are trying to re-create the events of the Universe, such as the big bang and black holes, with controlled lab experiments. The Universe in a Teacup, shown above, cools helium to 0.0003°F above absolute zero, and moves around the particles so that little whirlpools remain…