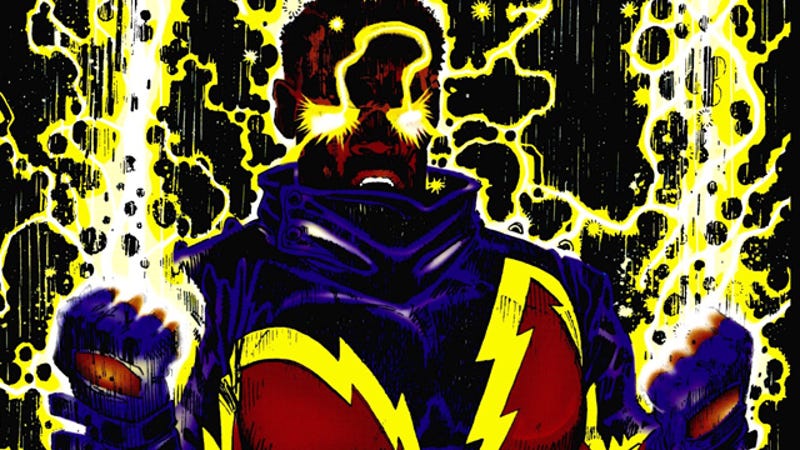 There's a whole heap of cult fodder for you this week, including the new Black Lightning trailer, a disturbing new Telepathy trailer, our favorite TV comics getting into the scifi business and more flying babies.

Fittingly, perhaps, for our book and comic theme week, there's a lot to buy in comic stores tomorrow. Whether you're looking for zombies, space opera, superheroes, detectives or even just a new Dr. Horrible, there's something here for you.
The super zoomy trailer for Bekmambetov's Black Lightning is out, and Holy Hell, does this guy like slow motion. Black Lightning looks like Wanted with a Volga, but that being said this is one kick-ass Chitty Chitty Bang Bang.
You may think that 9 is all about ragdolls surviving the end of the world — but actually it's about the people you deal with every day, says producer Timur Bekmambetov. Plus your first look at his Russian superhero film!
This week, we're bringing you flying cars and flying biker cowboys with plenty of greenscreeny action. Check out new trailers for Snow Blind and Black Lightning.
This week in Cult, Heroes' Ando and 80s pop sensation Tiffany take on a bunch of flesh-eating ghosts, we show you commercials from the Eraser Children future, and a better look at Timur Bekmambetov's flying car.
Check out this new concept art from Black Lightning, the next project from Wanted's Timur Bekmambetov. It's like Chitty Chitty Bang Bang, only with a thousand percent more bang.