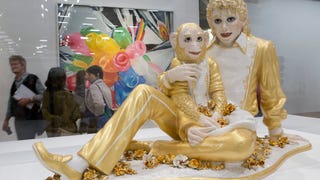 The Black List is an annual ranking of Hollywood's most promising yet-to-be-produced screenplays. Past years have highlighted eventual awards-grabbers like Argo, American Hustle, and The Social Network, as well as genre entries like Abraham Lincoln: Vampire Hunter. This year's mix is similarly all over the map.

This year's "Black List" is out — a compilation of all the best unproduced screenplays in Hollywood selected by a secret panel of insiders. We've hand picked our favorite genre scripts (including Clarity "What if the world woke up tomorrow to scientific proof of the afterlife?"). Take a look at our list, and try to…
The Black List is out! This is an annual list of the year's best unproduced screenplays — it once included Inglorious Basterds and The King's Speech. This year's list is positively stuffed with time traveling plots, alien encounters and survivalist films. We would like to call out Hibernation as a particular…
Forced to work during the holidays? Or looking for a time-suck that might also improve your vocabulary? Then allow us to present the (unofficial) Google Blacklist Christmas card. Some NSFW lingo, assuming you know what the words mean.
Looks like Snow Leopard was indeed blood thirsty. So much that it kills some applications. And not only third-party, like Parallels Desktop or EyeTV, but also Apple's own software, like old versions of Aperture and Keynote. Check the full list:
The latest casualty in Apple's App Store blacklisting is Podcaster. A native app built according to exact SDK specifications, it goes beyond its creator's web-bound streaming-only Podcaster.fm by letting you download and manage podcasts in a nice straightforward interface. Insidious, right? Apple thought so. According…
Who's coming back for season four of Doctor Who? Everybody! Seriously, just about every monster and supporting character that ever appeared on the old or new series is making an appearance, according to these probably partly fake spoilers that are making the rounds of fan sites. Click through to read which comebacks…