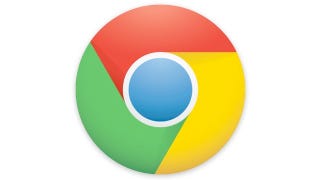 Greg Berlanti (Arrow) and Julie Plec (Vampire Diaries) are teaming up to remake Tomorrow People... today. Centering around the world of mutants who come together to fight international crime, we suspect The CW's version will have a much more soap-operatic tone, given that Plec and Berlanti worked together on …
A blink lasts just 1/10 of a second. So what happens when we set our camera shutters to the same length? We see the world that may have been when our eyes were closed.
A blink goes by in just 1/10 of a second. What could have happened in this sub-moment that you missed? For this week's Shooting Challenge, show us what occurred in the 100 milliseconds that our eyes were closed.

Lou Montulli was one of the first people to work on the Netscape web browser, which gave birth to many of the venerable (and likely deprecated) web standards some of us grew up with. And if not for him, the much despised (or maybe loved) HTML Blink tag may never have existed. This is his story.
The fantastic folks of ECOtality and Frog Design have partnered to show us how we'll charge our sleek electric vehicles in the future. Their design is called Blink, and it looks almost as good as the cars it'll power.
Despite the fact that his hair is dark brown, Steven Moffat is everybody's favorite golden-boy Doctor Who writer. He's won two Hugo Awards so far for his episodes, and been nominated for two more Nebulas and another Hugo as well. With current showrunner Russell T. Davies's blessing, Moffat is all set to take over Doctor Who in 2010